Matcha Green Tea Avocado Icecream
Posted by SALINA - TEAS.COM.AU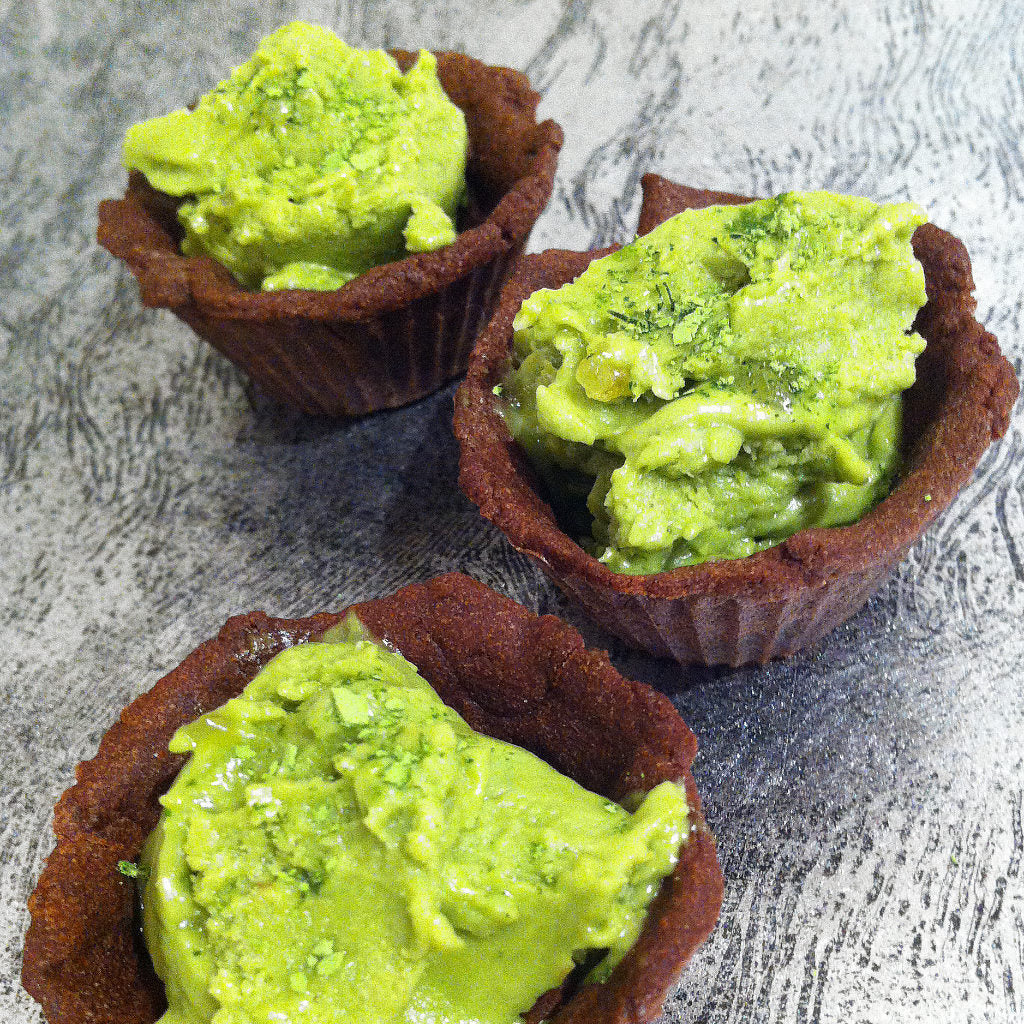 Avocado ice cream seems kind of "out there" but this one is really quite refreshing!
Up the lemon juice by about 1 tablespoon if you like it more zesty. The Matcha green tea cuts the heaviness of this creamy delight!
Best enjoy once made, slightly soft from ice cream maker. Go light on the portioning…
Serve 6
3 ripe avocados* (small to medium)
1.5 tablespoon fresh lemon juice
1/2 cup whole milk
1/2 cup sugar
1 cup heavy cream
2 tablespoon Matcha green Tea (aracha matcha ok)
1 teaspoon good vanilla essence* 
Directions
Peel and pit the avocados. Add the avocados, lemon juice, milk, vanilla essence, and sugar in a blender and puree. Add Matcha, don't worry if it is not entirely dissolved mixed into the mixture. It will during churning.
Transfer the mixture to a medium mixing bowl, add the heavy cream and whisk to combine. Place the mixture in the fridge and chill until for 30-60 minutes.
Process the mixture in an ice cream maker according to manufacturer's directions. However, this mixture sets up very fast, so count on it taking only 5 to 10 minutes to process. For soft ice cream, serve immediately, with a sprinkle of extra matcha powder on top of ice cream.
Photo: serving suggestion – make petite dark chocolate short pastry shells and scoop a little Avocado ice cream in. Sprinkle some bashed up sugar crystals from sugar crystal sticks.
Bite-size indulgence!
Aracha Matcha Green Tea is available at Teas.com.au
*Get Your avocado and vanilla essence from our friendly produce partner Harris Farm (aff link). Collection 2019 Sale 70% Off Title for image
AUSTRALIA'S FINEST LOOSE LEAF TEAS
Explore Australia's largest selection of Premium Teas & All-Natural Organic Herbal Blends.