Yin-Yang (Coffee AND tea)
Posted by SALINA - TEAS.COM.AU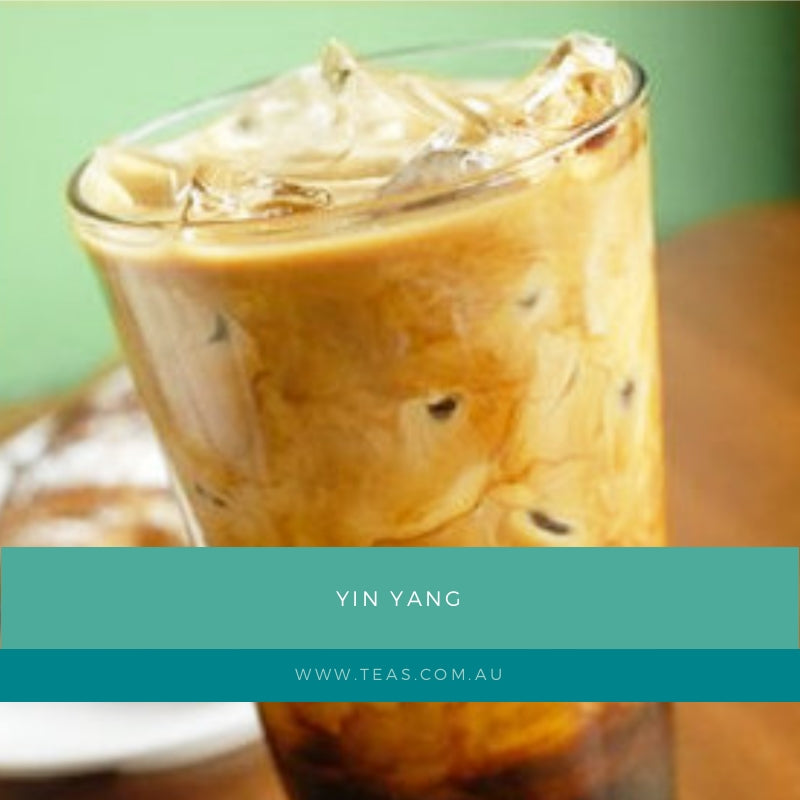 Warning - don't try this at night. You might not find any restful sleep after!
Not for the Faint Hearted.
The black and the white, the dark and the light...the coffee AND the tea...there is a way to harmony...
If you find yourself in one of those moods that you want a bit of both worlds, come, try this potent mix. 
Yin Yang (Yuan Yang / Yuen Yang / Yin Yeung) is a strong creamy coffee mixed with a strong creamy tea. 
Begin with the 1:1 portion of tea and coffee. Adjust to your preferences.
Milk to use - best with evaporated milk to get that creamy fullness. Cream should be avoided for its high fat content. 
Note: No need to cool down both tea and coffee below. The ice in the glass will cool it down fast.  Important thing is both drinks are made STRONG as the ice will dilute it big time. 
Makes 1 Glass
1/2 cup strong milk tea (use Assam or Ceylon Black Tea)
1/2 cup drip coffee or strong coffee
evaporated milk to taste
half glass of ice
Directions:
Add tea and coffee into the glass half filled with ice. 
Add milk. Stir and taste. Collection 2019 Sale 70% Off Title for image
AUSTRALIA'S FINEST LOOSE LEAF TEAS
Explore Australia's largest selection of Premium Teas & All-Natural Organic Herbal Blends.