Caramel Tea Tofu Shake
Posted by SALINA - TEAS.COM.AU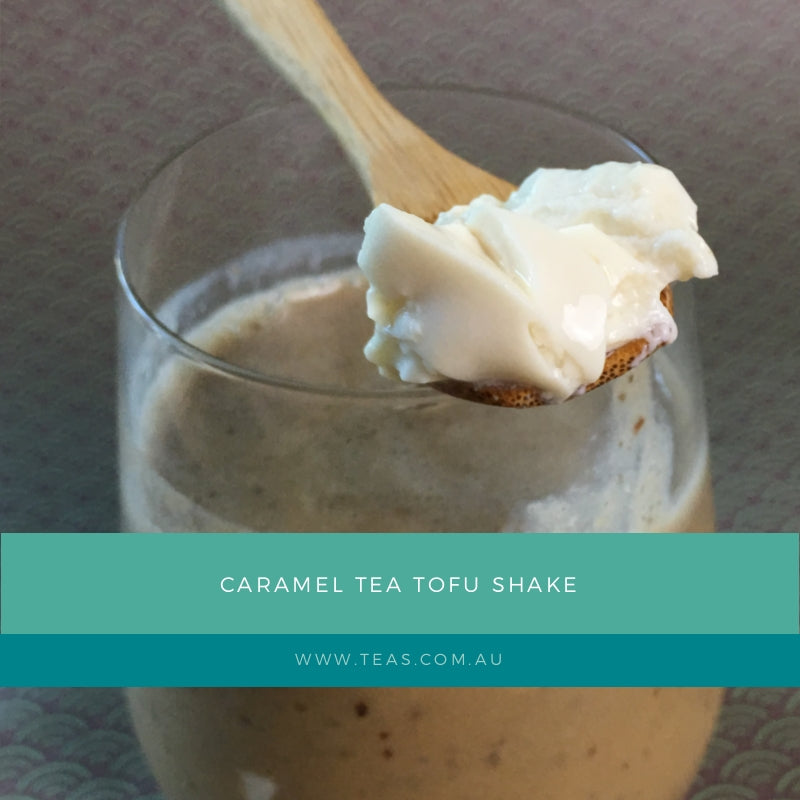 Tofu shake? Caramel tea? If these combinations are sounding too weird to you, you might want to skip this recipe ;)
BUT if you are adventurous with your taste buds, jump on board, we have an interesting experiment of making this weird yet healthy shake for you. Pretty good for brunch on a hot sticky summer day, I must say. Check it out!
Serve 2
Ingredients:
1 cup boiling water
1 ripe banana
2 tbsp Caramel Cream Black Tea
Honey / Sugar optional
2 handful of ice cubes
Directions:
Place all ingredients in a high speed blended like #Thermocook. Set to smoothie setting and blitz for 30 seconds. 
Ready to enjoy.
****************
Why leaf tea? Because when you have a cup of good tea in your hands, you naturally slow down, and you wear a more relaxed smile on your face.
Teas.com.au is the tea experience specialist in Australia, with a mission to help people around the world to become happier and healthier through drinking leaf tea.
Find out more about leaf tea and download our free tea mindfulness guide in http://www.teas.com.au Collection 2019 Sale 70% Off Title for image
AUSTRALIA'S FINEST LOOSE LEAF TEAS
Explore Australia's largest selection of Premium Teas & All-Natural Organic Herbal Blends.