Puerh sesame paste beef with cabbage
Posted by SALINA - TEAS.COM.AU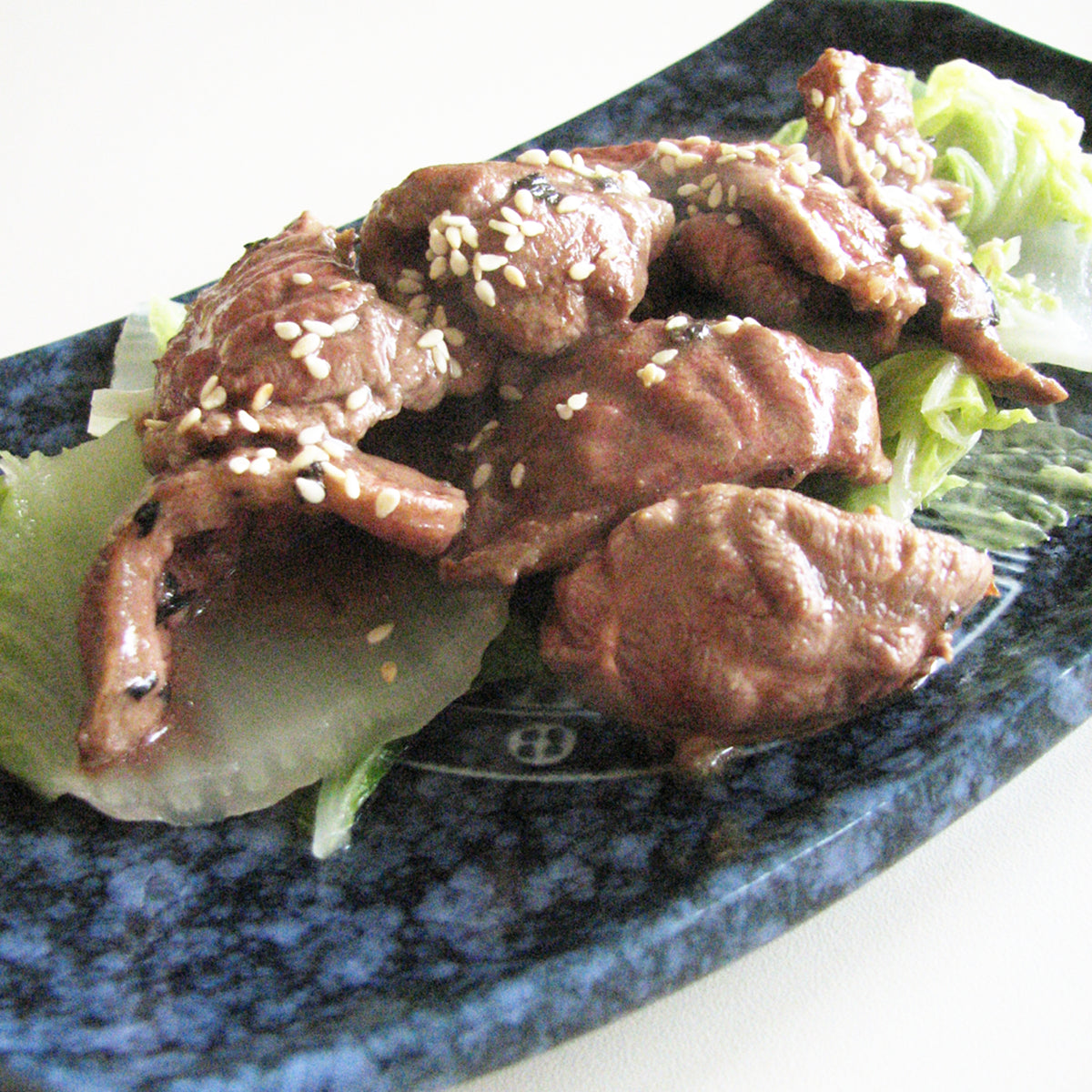 Great sesame taste, this dish is very delicious to go with rice. If you like Teriyaki beef or chicken, this is a great dish to try. In Chinese herbalism, Puerh is known to help "detoxing" the body when consuming red meat. It helps to make this dish tastes less greasy.
Ingredients
150g rump beef
About 4 leaves from large Chinese cabbage (Wong Bok)
Oil for cooking process
1 tbsp roasted sesame seeds
Marinade
1 heap tbsp Puerh
1/2 cup boiling water
1 tbsp sesame paste/tahini
1 tbsp light soy sauce
1 tsp cracked black pepper
1 tsp sugar
a pinch of salt
Directions
Brew the tea with Puerh and half cup of water.The tea will look dark – that's ok. Let it sit and cool.
Meanwhile, slice the beef to about 5mm thick.In a large bowl, place all marinade including the Puerh tea and tea leaves. Drop in the beef slices. Rub the sesame paste onto the beef and help it to dissolve into the marinade. Let the mixture sit for 1 hour.
Shake/rub off a bit of the excess Puerh leaves from the marinated beef and place them in a clean small bowl. (No need to clean off all leaves on the beef, just the excess will do)
Sieve out the tea leaves from the marinade by pouring it through a filter/sieve into a bowl, ready to be used.
Cut the Chinese cabbage into 5cm long pieces. Blanch them in a pot of boiling water with a tbsp of oil.
When cooked, strain and arrange them on a plate.
In a hot pan, pour in about 2 tbsp oil. Quickly drop in the beef and stir fry for 2 minutes or until just cooked.
Turn off heat. Pour the filtered marinade into pan. Stir quickly and the sauce will cook instantly. If too thick, add a little water and stir again.
Place beef on top of the bed of cabbage.
Sprinkle sesame seeds on top of the dish. Ready to serve. Collection 2019 Sale 70% Off Title for image
AUSTRALIA'S FINEST LOOSE LEAF TEAS
Explore Australia's largest selection of Premium Teas & All-Natural Organic Herbal Blends.