Lovers' Fruit Punch
Posted by SALINA - TEAS.COM.AU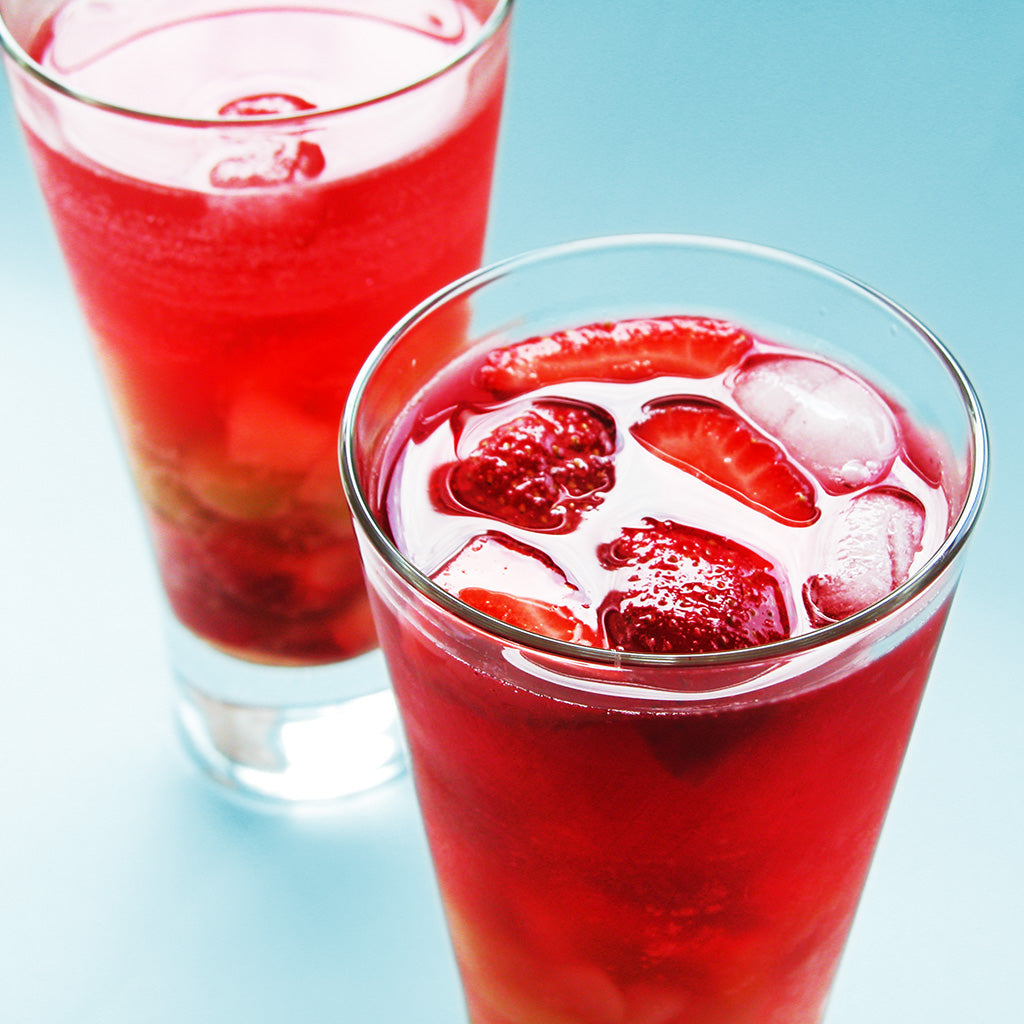 I love fruit drinks as long as I remember. There is something about fruit flavours that bring the childhood happiness, that is fun and pure.
Fruit drink is such a great way to refresh, and this Fruit Punch is a beautiful and delicious summer drink.
In fact, it reminds me of  the fruit punch I used to have when I was little living in Hong Kong. When I have been extra good, my parents would alllow me to have this fruit punch in a Hong Kong style cafe. The fruit punch is actually very simple - just a bit of canned mixed fruits, water and ice, plus a magical syrup that makes the flavour very unique, and the drink red!
It was my "reward" drink and I treasured it very much. Now I can have it again, but without the naughty syrup and added colour.
Comparing to the usual fruit punch, this version is non alcoholic, making it a great fruit punch for family lunch parties. 
Makes 2 tall glasses
2-4 strawberries, cut into wedges
2 tablespoon mixed fruit
400ml Schweppes Lemonade (blue label one)
half a cup of strong Strawberry fruit infusion
Directions
To make strong Strawberry cream infusion, place 1 heap teaspoon of strawberry cream in a cup and add half a cup hot water.
Brew for 10 minutes. Wait for it to cool down.(If you are in a hurry, place the infusion in the freezer).
In two tall glasses, unevenly distribute the mixed fruit and strawberries (you are the maker, so you can have more fruit ).
Pour in chilled lemonade, then add strawberry infusion.
Ready to serve! Collection 2019 Sale 70% Off Title for image
AUSTRALIA'S FINEST LOOSE LEAF TEAS
Explore Australia's largest selection of Premium Teas & All-Natural Organic Herbal Blends.