Lavender Icecream
Posted by SALINA - TEAS.COM.AU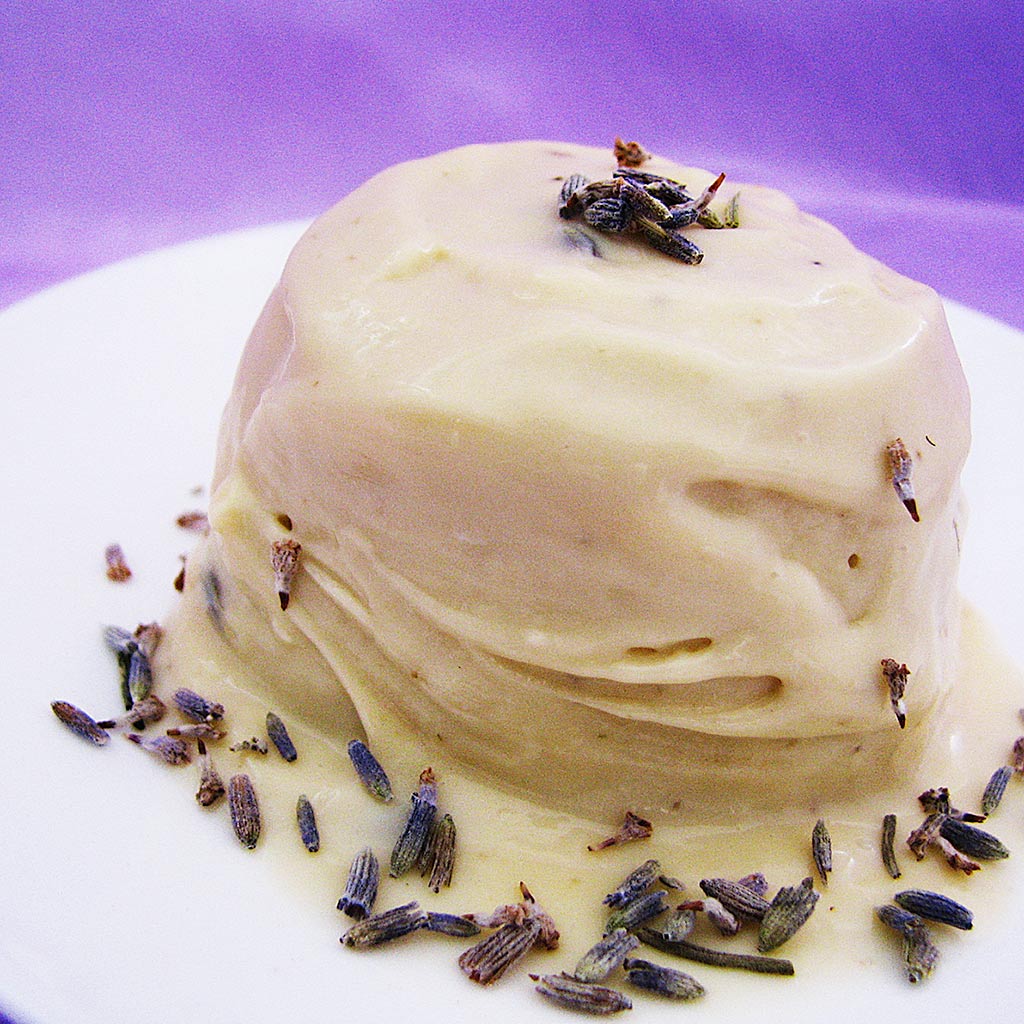 The simple addition of the aromatic lavender makes this plain custard based icecream almost magical.
Perhaps it brings back the sweet childhood memory…by a lavender cottage…
Make 1 litre icecream

1 cup (250ml) thicken cream
1 cup (250ml) milk
4 egg yolks
1/2 cup caster sugar
3 tsp lavender
1 tsp lavender optional for garnish#

Directions

Combine milk and cream in a saucepan. Bring the mixture to simmering point over low heat.
Add 3 tsp lavender to the mixture, stir well and let it simmer for another 5 minutes. Then turn off the heat, cover the saucepan for another 5 minutes for the lavender to infuse further.
Whisk egg yolks and sugar in a large bowl until light and creamy.
Gradually whisk in egg yolk mixture into the hot milk in the saucepan until well combined.
Stir constantly with a wooden spoon, over low heat until mixture thickens and coasts the back of the spoon without dripping. Do not allow the mixture to boil or it will curdle.
(optional step)Pour the icecream mixture through a fine seive and use a tablespoon to press the icecream mixture through. Disgard used lavender.
Transfer the mixture to a bowl and allow to cool before placing in the fridge to chill for at least several hours covered.
Pour the chilled mixture into the icecream machine and churn according manufacturer's instructions. (It takes the Sunbeam Gelateria machine about 10 minutes to churn)
Suggestion: add about 2 tsp lemon juice to the icecream mixture before churning to mellow out the lavender taste a little bit.
# garnish: If you have taken the optional step of pouring the icecream mixture through the seive, you can add back the 1 tsp fresh lavender in the icecream mixture during churning.

 

Wonder what to do with remaining egg whites? Why not try making some peppermint meringue to go with your icecream? You can make rings like photo shown and scoop in icecream and drizzle berry source on top. Very sweet, very naughty!

Visit Teas.com.au for the ingredients. Collection 2019 Sale 70% Off Title for image
AUSTRALIA'S FINEST LOOSE LEAF TEAS
Explore Australia's largest selection of Premium Teas & All-Natural Organic Herbal Blends.