Tea for Chocoholics
Posted by SALINA - TEAS.COM.AU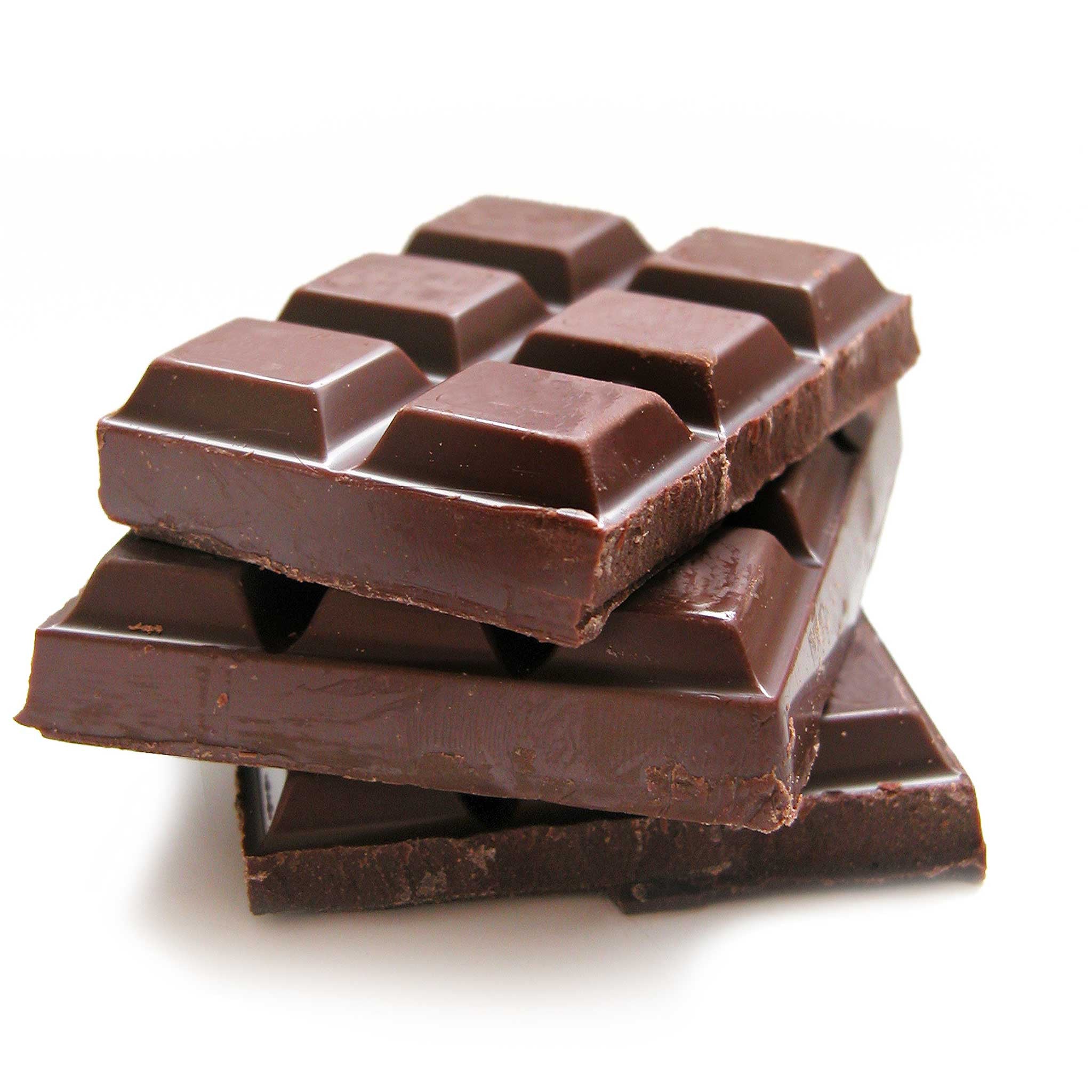 The thing with chocolate is that you can add it to just about anything and make it taste all very tasty!
Including a person you want to lick (try chocolate body paint)!
So why not Chocolate tea?
In fact, there are so many requests for a GOOD chocolate tea we decide to find / make the best chocolate tea!
If you have looked up and down for a good chocolate flavour tea, you are not the only one. 
This tea is harder to make right than we thought!
As a tea blender since 2003, the biggest challenge in finding / creating a good chocolate tea is that the chocolate we usually think about - the bar of confectionery, has loads of sugar and dairy products.
But in a tea blend, because it lacks the cream / milk / dairy component, it cannot achieve the usual chocolate luxury silkiness.
So we have to adjust our goal - we are aiming for a dark, rich cocoa taste that has depth - a bit like eating a piece of dark chocolate.
We have tested over a dozen of chocolate tea samples over the years and none hit the mark. Some smelled great but no punch at all.
So we turned to our friends that provide us tea flavours. After trialling another dozen variations of chocolate flavours, we hit the jackpot!
The key is in the natural dark chocolate flavour. It is rather sticky and viscous comparing to the usual tea flavours we use. But gosh, it is so good it makes me giddy just thinking about it! ;)
We created Cocoa Haven using what we learned in our mission to creating the ultimate chocolate tea. Since there is no real chocolate confectionery in the tea blends, Chocolate teas and herbal mixes are great to beat your sugar craving without / with low calories.
COCOA HAVEN (in stock) would be an obvious choice, as it has the most chocolate taste.  So if you are looking for something to transition from chocolate milk itself to chocolate milk tea, then go for this tea.
The following we don't carry currently but they can give you some ideas of what to look for, or even create your own pampering chocolate tea :)
CHOC SPICE (limited offer ended) is my most recommended for a good spice kick.  A real party in the mouth with the ginger and wolfberries to mix with the cacao nibs when you mix it with milk.
TAHITI (limited offer ended) is a drinkable version of Australia's favorite pastry, the Lamington. It has coconut that mixes so well with cacao nibs that give off such a beautiful smell.
Then DAYDREAM (limited offer ended), another spiced chocolate tea but what's different is it has anise. This reminds me of a chocolate version of old fashioned Dutch anijsmelk.
Chocolate teas are great for anyone with sugar cravings, as they give you the sensation you are having something sweet, but there is no sugar added (provided you don't add sugar or milk to your tea of course). They are great for PMS or menopausal sugar cravings too :)
If you want to add back that "smoov" velvety texture only a piece of chocolate can give you, add some milk to Cocoa Haven or similar chocolate tea blends, but we are not responsible for your waist line ;) Collection 2019 Sale 70% Off Title for image
AUSTRALIA'S FINEST LOOSE LEAF TEAS
Explore Australia's largest selection of Premium Teas & All-Natural Organic Herbal Blends.