Study shows how green tea may fight bladder cancer
Posted by BEV A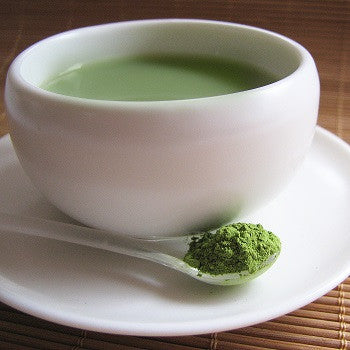 Green tea extract may interfere with a process that helps early bladder cancer to spread throughout the body, new laboratory research suggests.
The findings, say researchers, bolster ongoing studies into green tea extract as a cancer treatment – and may give green tea drinkers more reason to savor every cup.
The investigators found that when they exposed human bladder cells to both a cancer-causing chemical and green tea extract, the extract interfered with a particular process by which early cancer cells become invasive and spread throughout body tissue.
This process involves the "remodeling" of actin, a structural protein in cells that is essential for cell movement. Actin remodeling allows cancer cells to move and invade nearby healthy tissue.
Based on the new findings, green tea extract may get in the way of this process by activating a protein known as Rho, which helps regulate actin's organization in cells and has been implicated in tumor development and progression.
Dr. JianYu Rao and his colleagues at the University of California Los Angeles report the findings in the journal Clinical Cancer Research. A number of studies have suggested that green tea and extracts of the beverage may have cancer-preventing abilities, possibly due to the tea& Collection 2019 Sale 70% Off Title for image
AUSTRALIA'S FINEST LOOSE LEAF TEAS
Explore Australia's largest selection of Premium Teas & All-Natural Organic Herbal Blends.