3 Year Old Made Matcha Tiramisu
Posted by SALINA - TEAS.COM.AU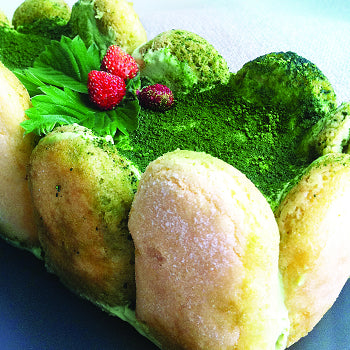 I have been itching to make Matcha Tiramisu for some time. My liking of Tiramisu makes me think this could be quite nice. Perhaps a more healthy version of Tiramisu
I want to keep it simple, as I am going to try making Tiramisu with my near 3-year-old daughter. She is not one with patience! Fortunately, I found the Home Baking blog with a wonderfully simply, no cooking recipe.
See our Matcha Tiramisu recipe.
Matcha is a green tea powder from Japan. For Matcha aficionado, there are 2 grades – food grade, which is often more like a powdered sencha, and a tea ceremony grade, which is made from the same premium tea leaves as gyokuro, called Tencha.
For my own learning, I have tried a lot of matcha lately. The very common Matcha sold in little green can from Ujinotsuyu is unfortunately sand like when compared to any half decent matcha (more of this on another blog post later).
So go and get some decent matcha, food grade is good enough for food and it is pretty expensive already. A little goes a long way, and you can make, besides this too-easy-too-evil Matcha Tiramisu, you can also try Matcha Latte, Matcha pancake and of course Matcha icecream Collection 2019 Sale 70% Off Title for image
AUSTRALIA'S FINEST LOOSE LEAF TEAS
Explore Australia's largest selection of Premium Teas & All-Natural Organic Herbal Blends.