Look, there is no tea in my Chai
Posted by SALINA - TEAS.COM.AU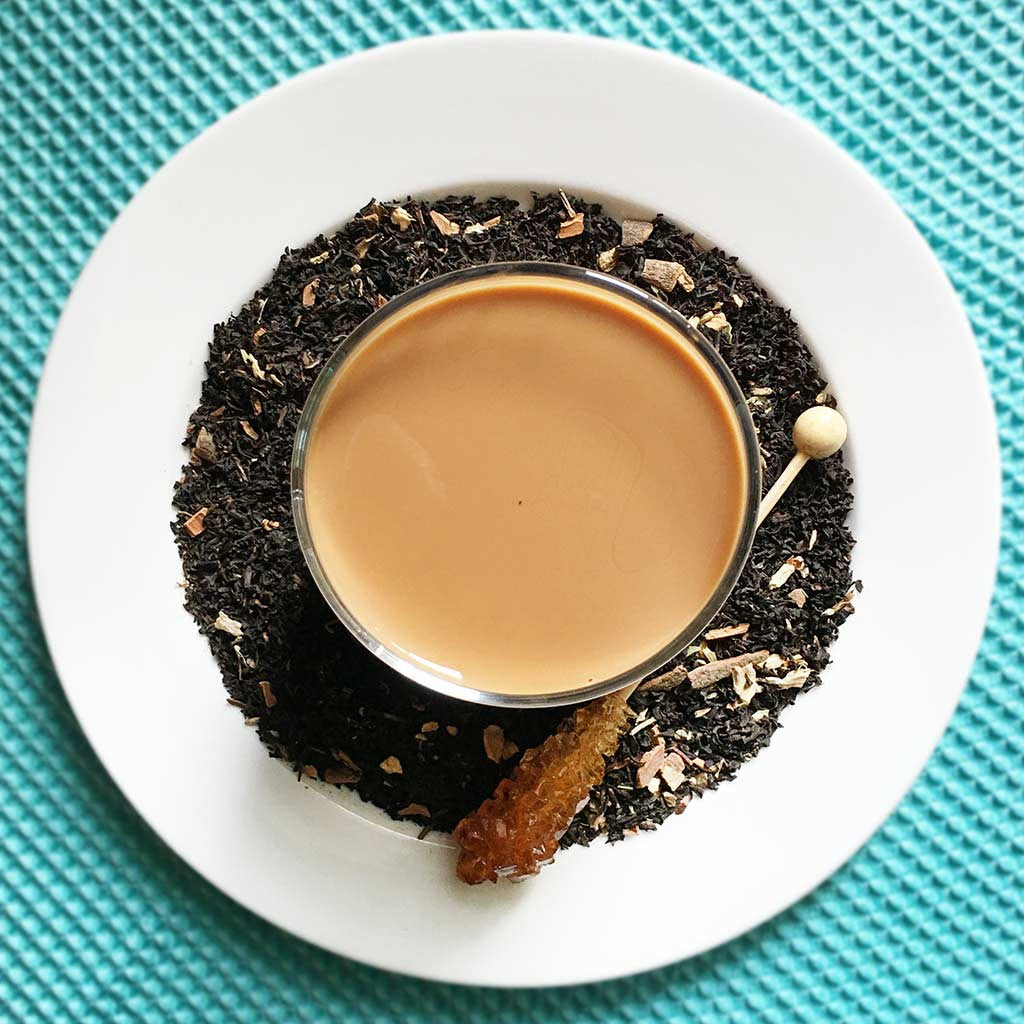 I used to think Chai Latte was the next best drink since a cup of hot chocolate. I drank it every time I went to a bookstore cafe to have my casual read, back in my days in Auckland, when Borders was still around...
Those days were gone, bookstore, time to do nothing, and chai latte!
My discovery on chai…
Chai Latte vs Chai Tea? Yes i hear you asking why the fuss. I love the warming aromatic spice, ah…that cinnamon, the vanilla sweetness…ok, I wasn't big on the truckload of sugar it's in my cup, but it was already dissolved into a sweet mix that sent me to heaven, so I am ok to die there with sugar overdose.
I frequented this book store more for their Chat Latte than their books. Ok, their books weren't bad, and they didn't mind me doing my casual weekend read there.
This must have gone on for over a year. I love food, so after a while of drinking this addictive stuff, I kind of went "Chai-mad". Started looking up all kinds of info and recipes on Chai. I even had a "Chai-folder" full of recipes and tips.
It was said that a king in ancient India invented this rich black tea.
Chai typically consists of spices like ginger and cinnamon with black tea. There are many versions of Chai nowadays – Chai Masala, Spicy Chai and even green tea version like Spicy Green and herbal ones like Savannah.
So that's Chai tea. What about Chai Latte?
Doesn't Chai Latte sound suspiciously "hybrid"? I searched more, and found out that Chai Latte is an American adaptation of the traditional Indian Chai. Now Chai Latte can be found in many cafes – some taste like spiced milk and others are like sugary cinnamony syrupy goo. In cafes, I started to observe how Chai Latte was made.
---
I was aghast – it was made with powder, and sometimes syrup! Where was the TEA?
---
What? I was drinking powdered (syrup from my once-loved bookstore) tea! IT IS NOT TEA!
Yeah, go ask the cafe staff to show you the chai mixture, and see it for yourself how little tea is in these "Chai latte" powder / syrup. Nearly none for some! I couldn't believe it.
So, in search of a real Chai, I pulled out my trusted Chai folder, and found a "Chai Masala" recipe that sounds pretty good and started experimenting in one cold wintery afternoon.
I must admit the black liquid in my saucepan bubbling away reminded me more of a cauldron and a witch, than a king who decided to dabble in cooking.
I followed this Chai Masala recipe. Against my tea knowledge, I boiled the tea, and even more against my grain, for over 30 minutes. The whole house was infused with this amazing Chai Masala tea-spice aroma!
Now, time to add milk. I was thinking it maybe quite hard to get full cream milk in India so I went for the denser evaporated milk plus some full cream milk.
Then sugar, ok…this is not for the faint hearted. This is some serious sugar intake. I started with normal white sugar, but as I piled on and taste again and again, I ended up chucking in the Chinese brown slab sugar, which turned out to taste really good.
The tasting test: I was really worried the tea would be so bitter it would be undrinkable. But quite contrarily, Chai Masala was very drinkable, almost too drinkable. It was really strong, like SSSSTRONG! Like, if this chai is any stronger, it should be banned!
I was converted from that point on.
Chai tea, yes, yes, yes!
Chai latte, no, no, no.
Those who have been to the chai navana will echo a properly brew till death with a BAD dose of milk and sugar chai is beyond words. Everything else is merely imitation.
Even now, after over 10 years since the first "Cauldron experience", Chai Masala is still our best-selling Chai. Its addictive sweet spicy aroma and taste is simply hard to beat.
Need to skip tea, and still want to enjoy a heart warming Chai like beverage? Easy – Savannah is Chai like, but we swap the black tea with the South African caffeine free herb "Rooibos". It's a great herbal infusion that gets approval from both herbal drinkers and tea drinkers.
Our Chai blends are created with different kind of Chai lovers in mind.
Chai Masala - flavoured chai black tea, good with milk and sugar
Spicy Chai - black tea mixed with spices, no flavour added. Good on its own
Savannah - Chai spices with rooibos. Great for kids too.
I just want to warn you that once you have tasted the real chai, it is quite impossible to go back to the spicy milk weakly named Chai Latte…
Looking to buy Chai Tea? Collection 2019 Sale 70% Off Title for image
AUSTRALIA'S FINEST LOOSE LEAF TEAS
Explore Australia's largest selection of Premium Teas & All-Natural Organic Herbal Blends.