Hibiscus, also known as Roselle and many other names
Posted by PETER - TEAS.COM.AU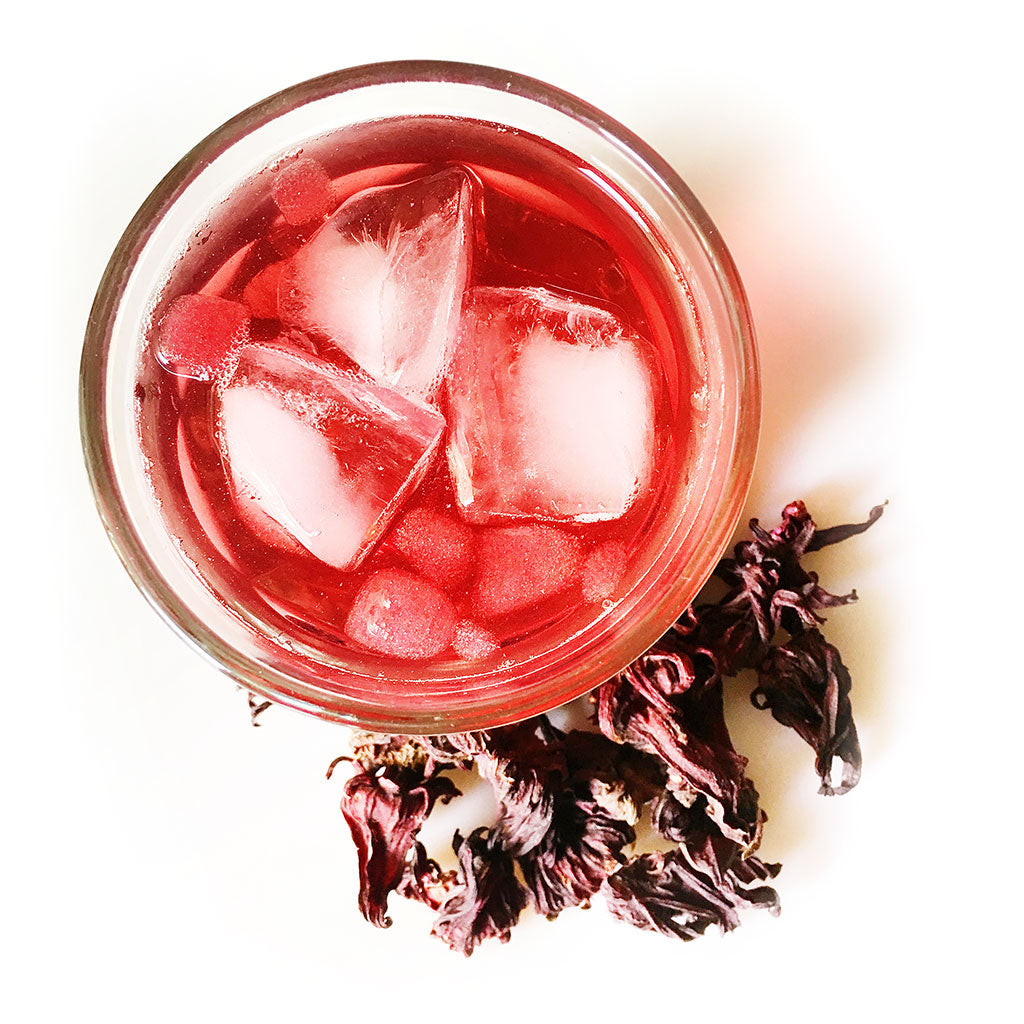 Never knew Hibiscus was drinkable before I worked in the tea industry. And now, we are most surprised when people from various cultures in Australia ask for Hibiscus…
Hibiscus is the name of a broad family of 250 species of shrubs, trees and herbaceous plants in the mallow family (Malvaceae). It is characterised generally by large and showy bell-shaped flowers.1 Some are used as food or medicine, others are purely ornamental.
Hibiscus is beautiful to drink. The hibiscus calyx makes has a tartish ruby colour infusion similar to Ribena without sugar.
Hibiscus is drunk in many countries and called by different names:
Rosella or Rosella fruit in Australia
Rosela in Indonesia,
Asam Paya or Asam Susur in Malaysia,
Luo Shen Hua in Chinese
Krajeab in Thailand
Karkade in Egypt, Saudi Arabia, and Sudan
Omutete in Namibia
Bissap in Senegal, Guinea Bissau, Mali, Burkina Faso, Ghana, Benin and Niger, the Congo and France
Dah or Dah bleni in other parts of Mali
Wonjo in the Gambia
Zobo in Nigeria (the Yorubas in Nigeria call the White variety Isapa
Chaye-Torosh in Iran
Tengamora in Assam
Gongura in Telugu
Mathipuli in Kerala
Chin baung in Myanmar
Sorrel in the Caribbean and in Latin America
Flor de Jamaica in Mexico
Saril in Panama
Lumanda in ciBemba
Katolo in kiKaonde
Wusi in chiLunda. 2
The Hibiscus most commonly used medicinally is Hibiscus sabdariffa, known as roselle, but also popular are H. rosa-sinensis (common hibiscus, China rose) and H. syriacus (rose of Sharon).
Roselle is said to lower fevers and high blood pressure, relieve coughs, increase urination, and kill bacteria. China rose is used primarily for respiratory problems, but also for skin disorders and to treat fevers. Rose of Sharon is used externally as an emollient to soften and soothe the skin, as well as used internally for digestive disorders (Kim 2005).1
To drink, simply drop a few calyces in a teapot and add boiling water. Let it sit for a few minutes and ready to serve, sweetened or not. Iced hibiscus infusion is refreshing.
Sources:
1. http://www.newworldencyclopedia.org/entry/Hibiscus
2.http://en.wikipedia.org/wiki Roselle_%28plant%29 Collection 2019 Sale 70% Off Title for image
AUSTRALIA'S FINEST LOOSE LEAF TEAS
Explore Australia's largest selection of Premium Teas & All-Natural Organic Herbal Blends.