Major Health Trend Alert: 抹茶 Matcha Green Tea Everything
Posted by PETER - TEAS.COM.AU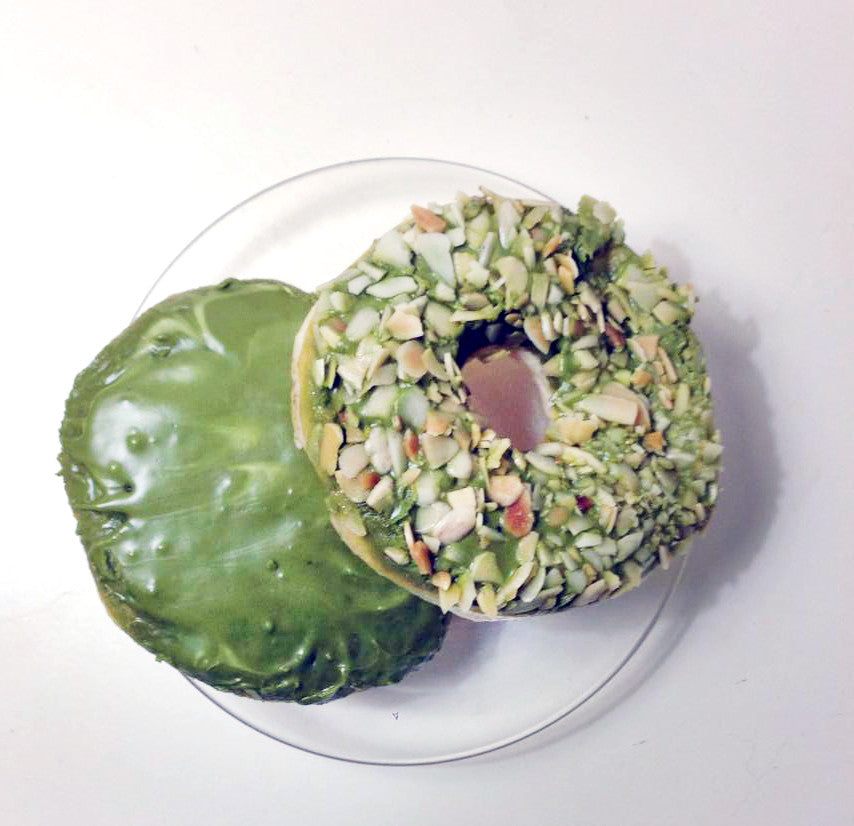 Yahoo Health posted an article last January 19, 2015, that is still very relevant to the world of tea.
抹茶 Matcha, a very recognizable tea that emerged from the cupboards of Japan to groceries around the world, continues to trend upward.
Below is the article from the said site.
---
Major Health Trend Alert: Matcha Green Tea Everything
In case you didn't read our recent 2015 food trend round-up, here's a news flash: Matcha is the hottest tea in town these days. Even fashion blogger Leandra Medine of manrepeller.com is getting behind it.
Rather than being steeped like other teas, Matcha green tea leaves are dried and ground up into a fine powder that can be blended into drinks, sweets, and pretty much anything else you want to infuse with a creamy, subtly sweet earthy flavor and calming energy (coffee jitters are so last year).
It may be the only tea you actually eat, but it's not new—it's been used for centuries by Buddhist monks and Samurai warriors to prepare for meditation and improve mental clarity thanks to a brain-boosting, stress-reducing combo of amino acid and L-Theanine. Some even say it takes 10 cups of regular green tea to match the antioxidant power of one matcha serving.
So what IS new? Being able to find it in more places. Exhibit A: America's first matcha bar opened last year in Brooklyn. Exhibit B: an explosion of new products hitting grocery stores. This tea is definitely trending. And we found the best new ways to try it.
Motto Sparkling Matcha Tea
Matcha plus bubbles equals soda heaven. Each gorgeous green glass bottle packs a serious dose of matcha lightly sweetened with honey and agave (70 cal each) and finished with a hit of refreshing lemon juice. Think cream soda meets herbal goodness.
$3.99 for 12 oz; available at select natural and speciality stores nationwide including Whole Foods 
Forager Project Nuts & Matcha
This is basically the gluten-free, dairy-free green smoothie you'd make yourself for breakfast if you had a Vitamix (or more time). A richly satisfying mix creamy nut milk (made from cashews, almonds, and coconut), spinach, coconut water and oats complement the matcha perfectly. With just a touch of dates, it tastes more earthy than sweet and packs only 14 grams of sugar per 240-calorie bottle.
$6.99 for 16 oz; available at FreshDirect.com (for delivery in select Northeast locations) and select health food stores: ForagerProject.com
Ito En Matcha Love
Say hello to your new go-to energy drink. The cult fave Japanese tea brand does it again with their adorable matcha latte shot in a can. For hardcore fans, there's the unsweetened version, but we won't blame you if you go for the cane sugar-sweetened version, which comes in at a totally reasonable 50 calories per can.
$1.99 for 5.2 oz; available at select natural food stores and in bulk online: ItoEn.com
Aiya Matcha To Go
Single-serve stick packs make matcha on-the-go ultra-convenient.
$18.80 for a box of 10 packets; available on Amazon.com
Jade Monk Matcha Drinks
Cold-brewed, organic and non-GMO, this new line of matcha drinks is maxed out on nutrients. Set to launch at Whole Foods nationally this spring, the range of flavors includes a 40-calorie, majorly tasty Mint + Honey, sweetened with monk fruit extract (get it? jade green + monk fruit = Jade Monk).
$4.29 for 10 oz
Panatea Ceremonial Grade Matcha Green Tea
If you're looking for the best of the best, this is it. The founders of Panatea "set out to find the most sublime and exquisite matcha," and did exactly that. Sourced exclusively from Nishio, Japan—which lays claim to the most nutrient-rich matcha in the world (due to its ideal climate and fertile soil)—this ultra-premium powdered matcha is hand-picked, steamed, dried, and stone-ground with painstaking care. Sip it unadulterated or savor in your favorite matcha recipes.
Ceremonial Grade Matcha Green Tea Tin: $34.00; Ceremonial Grade Matcha Green Tea Set: $59.00; PANATEAGREEN.com
Urban Remedy Matcha Drinks
Another certified organic option that rocks. Choose from a basic tea version sweetened with stevia (40 cal per bottle) and the Tea Au Lait (translation matcha latte) which is actually dairy-free, made with almond milk, dates and even maca root to enhance the matcha's body-balancing, stress-fighting powers.
$5.50 for 16 oz; available at UrbanRemedy.com
Matcha Marshmallows
These small-batch artisanal pillows are lovingly made with organic sugar in LA. (They also come in sriracha!?)
2 pack – $2.00, 4 pack – $3.50, 6 pack – $4.75; minimum $15 purchase of a single flavor + shipping; available at CampfireConfections.com
The Republic of Tea Matchia
Each tin packs 12 servings of perfectly portioned matcha powder plus chia seeds to super-charge your smoothies.
$18.50 for a 1.5 oz tin; available at select health food stores and online at RepublicOfTea.com
Matcha Cookies
A thin layer of white chocolate sandwiched between delicate matcha wafers for only 68 calories each? Yes, please. Each green tea macaron-like cookie in this gorgeous box is handmade with matcha sourced from a historic tea plantation in Kyoto, Japan. This would make a lovely gift (or splurge for yourself).
$28 for a box of 10 cookies; available at DeanDeluca.com
TurmericAlive Japanese Matcha Elixir
Ok, so this stuff tastes a little… weird. But it is. So. Good. For. You. I mean, you already know how awesome matcha is. This killer drink combines it with the anti-inflammatory, depression-fighting super-spice turmeric, and an ultra-healthy, immune-boosting supporting cast of ginger, cardamom, cassia and spearmint rounded out with a little honey and lemon.
$5.99 for 12 oz; available at select health food stores including Whole Foods and Sprouts or at TumericAlive.com
By Nicole Cherie Jones
More from SELF:
Up Your Metabolism With These 10 Superstar Foods
6 Moves To Resize Your Butt and Thighs
5 Simple Steps to Cellulite-Free Skin
How to Make More Time for Yourself This Year
photos: DrinkMotto.com, ForagerProject.com, ItoEn.com, Amazon.com, Jade Monk, PANATEAGREEN.com, UrbanRemedy.com, CampfireConfections.com, RepublicOfTea.com, DeanDeluca.com, TumericAlive.com
---
source: https://www.yahoo.com/health/major-health-trend-alert-matcha-green-tea-108185804780.html Collection 2019 Sale 70% Off Title for image
AUSTRALIA'S FINEST LOOSE LEAF TEAS
Explore Australia's largest selection of Premium Teas & All-Natural Organic Herbal Blends.