5 Green Teas You Should Try
Posted by DARENN BAAT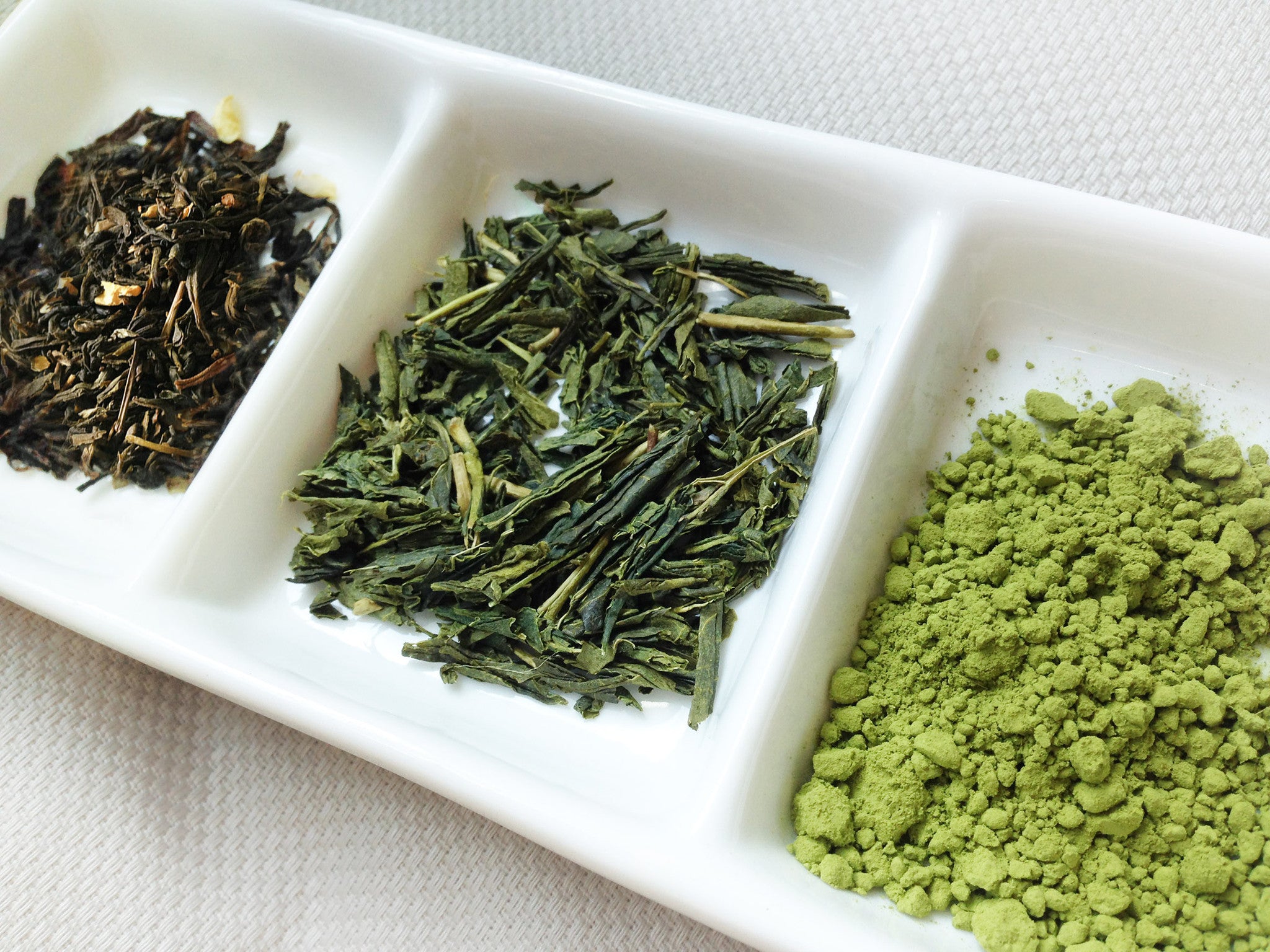 Green tea is one of the types of tea that is well-loved among connoiseurs and occassional fans.  Now, I want to add more reasons why people should love green tea even more.
I'm not going to talk about how green tea is good for you.  You can find that in other articles of this website.
What I want to share here are the green tea blends made from tea leaves that have a huge fan-base and/or green teas I believe everyone should try!
1.) Let me start with gentle Sencha.  A taste that is soothing and relaxing reflecting how it is made, that's why the Japanese take pride in their Sencha.
A wonderful cup after meals that have gentle detoxifying properties.
2.) I love you very Matcha!  A tea with such a cult following right now.  It might also be the reason why more and more people are converting into tea-lovers.  This tea is now being served in different ways in different shapes from little tea shops to big food companies.
3.) Long Jing Xi Hu.  Divine tea fit for emperors.  Well-loved among green teas coming from China.  Try this if you want to taste premium tea.
Great with dishes with salmon and tuna.
4.) From the middle East, Moroccan Mint.  This mint and green tea infusion is just divine in any weather.  Lovely as accompaniment during afternoon tea with little sandwiches and biscuits.
Trivia: Mint is a natural cooling herb for the body.
5.) Genmaicha.  Drinking it hot is like having a massage from inside my tummy.  The aroma of rice reminds of meal times that feel like a warm embrace.
Drinking it cold is just as good with beef rice bowl or breaded pork curry.  A great iced tea without added sweeteners that cleanses the palette and makes one enjoy food even more.
---
That's it for a roundup of 5 Green Teas You Should Try.
If you want more details on green teas or one specific blend just use the search box on the upper right corner of this site.
If you want information on how to get the tea leaves mentioned above just go to Teas.com.au Collection 2019 Sale 70% Off Title for image
AUSTRALIA'S FINEST LOOSE LEAF TEAS
Explore Australia's largest selection of Premium Teas & All-Natural Organic Herbal Blends.