Creating Your Private Label Detox Tea
Posted by SALINA - TEAS.COM.AU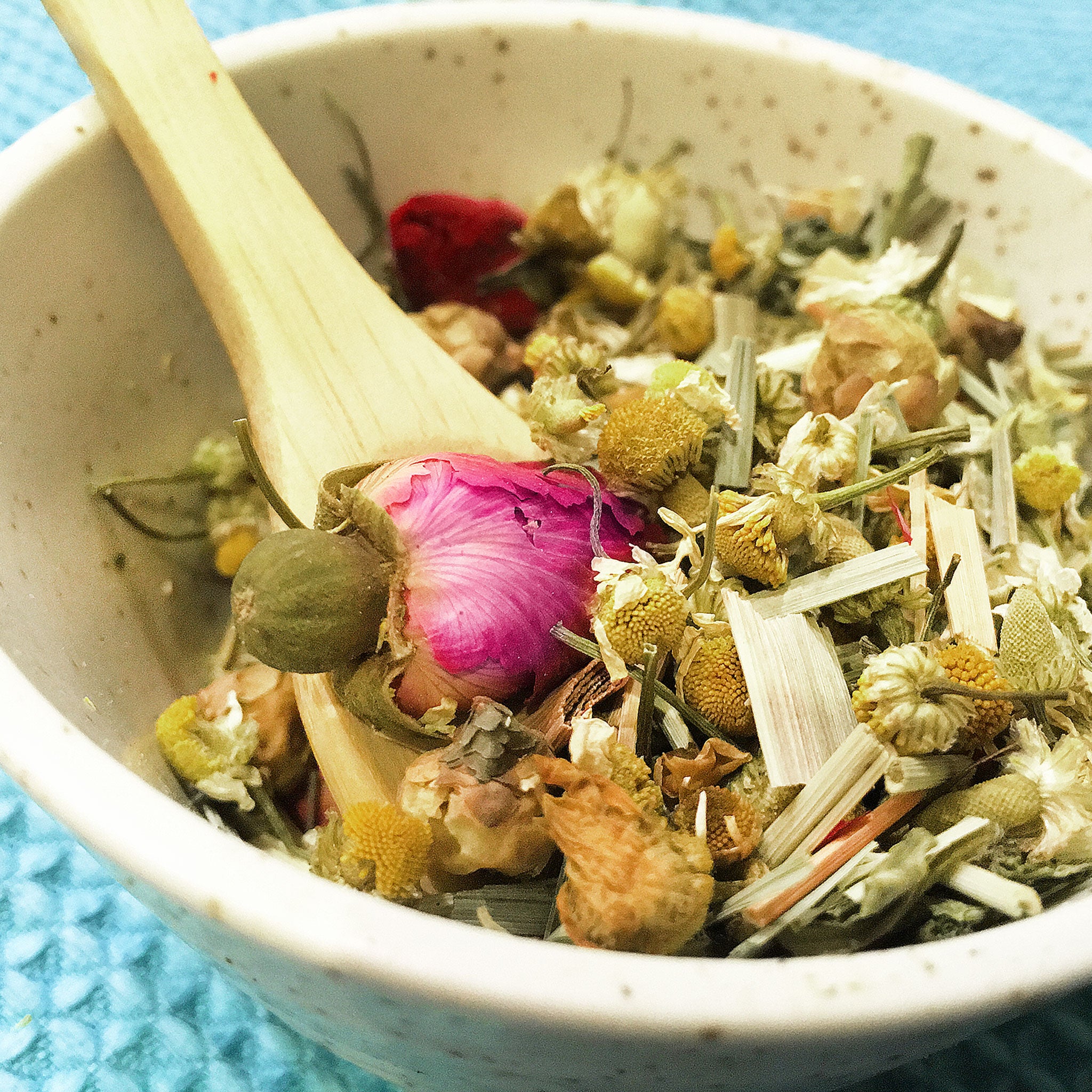 So you are thinking about creating your own private label detox tea?
Does it happen to have Citron and the Flower of Hyacinth Dolichos, Chrysanthemum, Puer Tea, Green Tea and Jasmine?
I know where this detox tea recipe comes from. It is amazing how many enquiries we've got lately with identical set of ingredients - that's pretty magical publicity someone is doing ;)
So if you are thinking of making this detox blend, here is our low-down:
These ingredients we have: Chrysanthemum, Puer Tea, Green Tea, Jasmine
These 2 we can't source: Citron and the Flower of Hyacinth Dolichos. We suggest Mandarin Peel and Lotus Leaf for similar flavour / possible functions.
Check out our stock range of detoxing / cleansing tea / herbals:
Aussie Green - organic steamed green tea with a soothing lemon myrtle
Ginger Kiss - warming gingery herbal infusion with a bit of zing
Detoxify - lightly lemony herbal drink with a blend of detoxing herbs with a touch of star anise and fennel.
Lush - Chinese green tea blend featuring the lotus leaf that is known in Chinese herbalism for reducing water retention. Some years ago in Hong Kong there was a "Jor Jor" weight loss tea that was sold like mad, and has this ingredient.
There is also this page on our online shop www.teas.com.au that you can see our group of cleansing / detoxing tea.
We have a process to create a custom blend and it starts with a recipe from you ideally, but we can help and make suggestions. Once the recipe is finalised, we can provide MOQ.
Here are 2 of our articles on the cleansing topic, with some tea suggestions:
Turnaround time is starting from 3 weeks, pending on if any packaging is required (we can supply the custom tea blend in custom packaging)
Please note it will be your responsibility to obtain any health claims with any governing bodies such as TGA if needed for your products.
Some info here for your research:
Spit out your skinny tea
Herbal Laxative Teas
We are thrilled that you have taken the time to review your tea creation process.
We look forward to working with you to take your tea sales to the next level! Collection 2019 Sale 70% Off Title for image
AUSTRALIA'S FINEST LOOSE LEAF TEAS
Explore Australia's largest selection of Premium Teas & All-Natural Organic Herbal Blends.