Leaf Tea Manifesto
Posted by SALINA - TEAS.COM.AU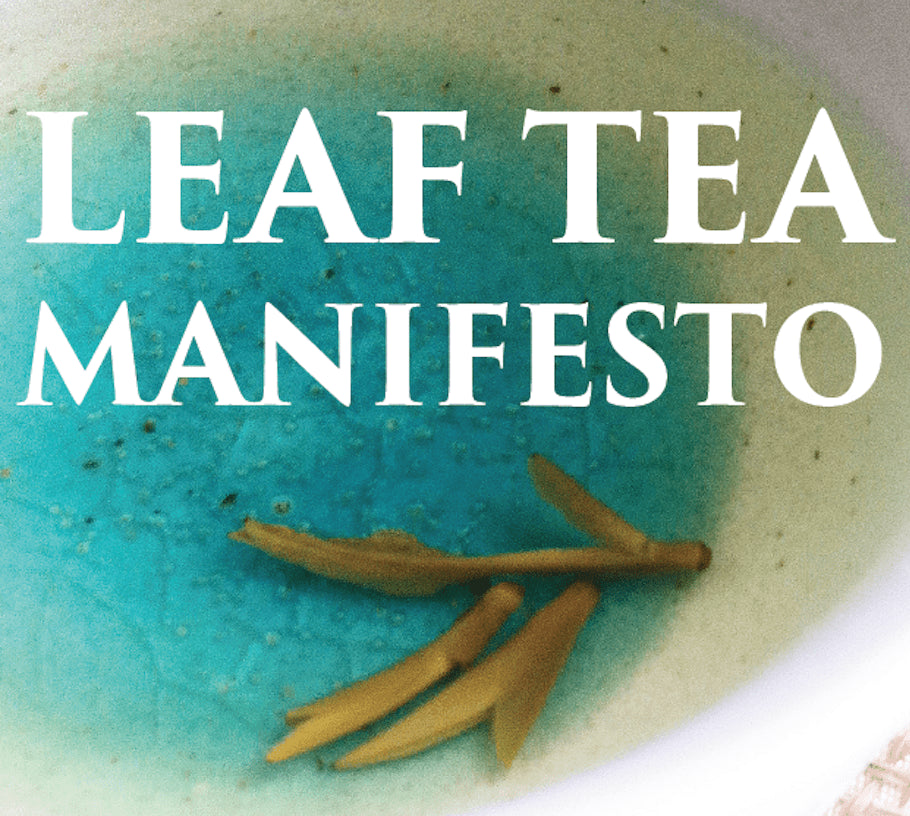 Why drink tea alone, when you can enjoy great tea and have great conversations with friends and family?

Why drink leaf tea, when it is so easy to pick up a box of teabags?

We started 10 years ago, embarked on an amazing journey of running our own business and selling what we love.

Tea is something we love for many reasons.

Tea is a good doctor – since drinking tea regularly, I have less cold and flu.

Tea is a good mum – it tells you to have micro-breaks and dedicate time to enjoy the cup of enjoyment without other stuff.

Tea is a good dad – when you hold the cup of tea, you are reminded to look up and out, rediscover the world again and forget about the hectic life for 10 minutes.

Tea is a good sister – it helps you to start conversations, break the ice after an argument.

Tea is a good teacher – forgiving, allowing us to overbrew and still give us decent nourishment.

Tea is a good mate – it appreciates adventures – cook it, smoke it (ahem, I mean smoke food with it, but yes apparently some do smoke it), bathe in it, chill it, boil it, kill it and revive it. I reckon tea has nine lives!

Tea is an amazing mentor – helps you to understand your self-worth, because being ordinary and just drink bags of tea dust is a choice, but YOU, choose to be different. You dare to say, I invest on myself, I am worth more than a daily cup of dust.
***********
Salina Hainzl owns the leaf tea specialist shop Teas.com.au and also a business mentor. Salina is also the author of 8 Australian Tea Guides and the Creator of the Creativity Summit 2017.
Download and print this Leaf Tea Manifesto as a reminder to drink better tea, because you deserve it! Collection 2019 Sale 70% Off Title for image
AUSTRALIA'S FINEST LOOSE LEAF TEAS
Explore Australia's largest selection of Premium Teas & All-Natural Organic Herbal Blends.