Japanese High Tea at Cafe Hassui in Kyoto
Posted by PETER HAINZL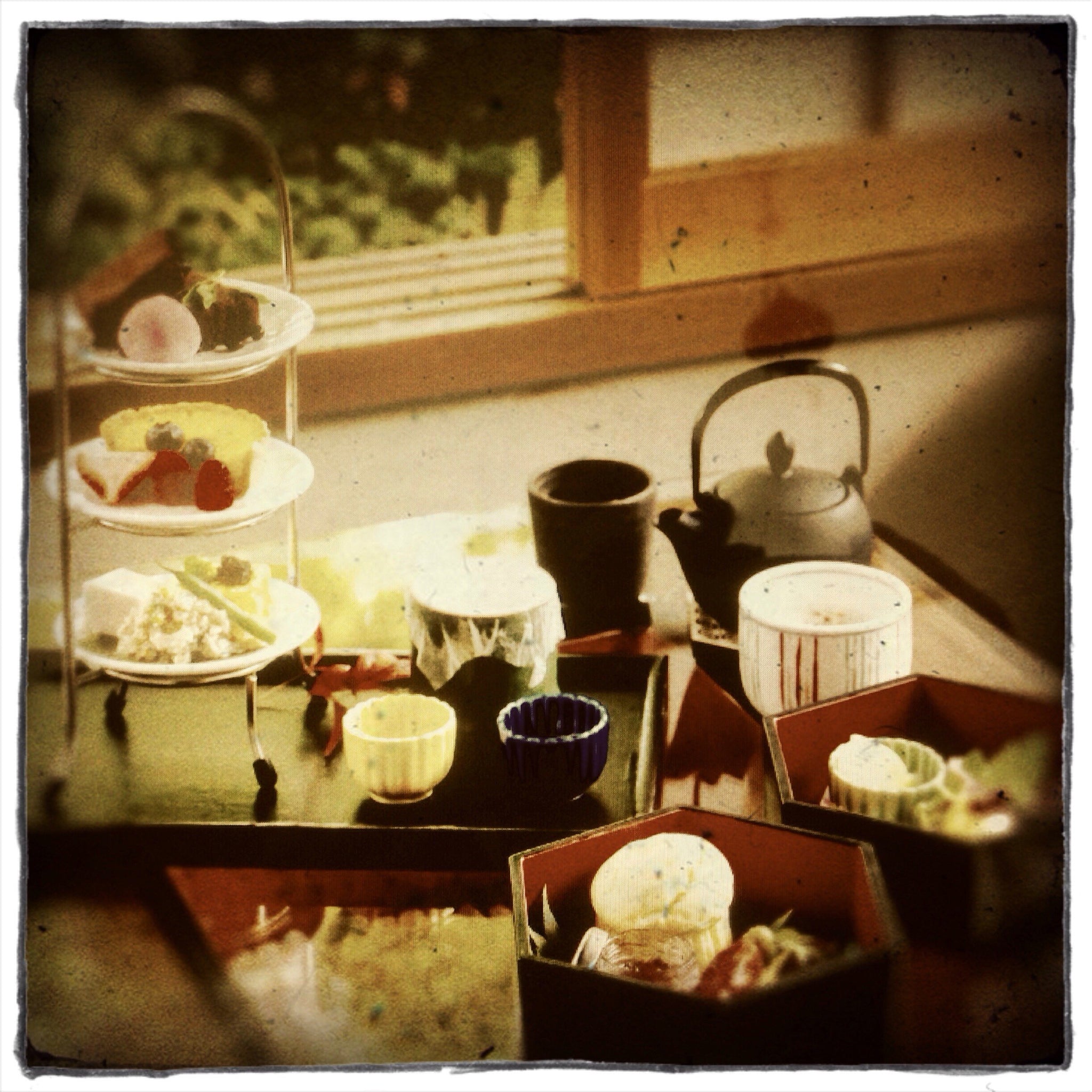 This week I was asked by a close friend in the tea business (not mine), what one of my goals are?
I told them that for my next trip to Japan, I want to go to Cafe Hassui at the Suiran Luxury Hotel in Kyoto. And have their Japanese Afternoon Tea set for Y3,800 per person, with my family.
My only query is whether or not I can have it while I am soaking in one of their private open-air baths? Just thinking about it makes my muscles feel the tension go out of my body.
Dreams do come true. I believe it. And this is my first blogpost where I am future projecting an outcome that is already energetically assured. For to have the thought means that the goal has already existed or come to fruition. For what we see is the past. How far past depends on how far far we are looking.
So If you are the competitive type and wish to achieve this tea based goal before me - I dare you, here are the details of the hotel: 
Suiran, a Luxury Collection Hotel, Kyoto
12 Susukinobaba-cho, Saga-Tenryuji, Ukyo-ku, Kyoto, Kyoto, Japan
Enjoy your stay. Based on my pervious visits to Japan, these places are worth it. They bring a whole new dimension to our concept of Tea Time equals Me Time. Perhaps you can discover what that is and share with? Collection 2019 Sale 70% Off Title for image
AUSTRALIA'S FINEST LOOSE LEAF TEAS
Explore Australia's largest selection of Premium Teas & All-Natural Organic Herbal Blends.