Enjoy your tea - ANYWHERE!
Posted by PETER HAINZL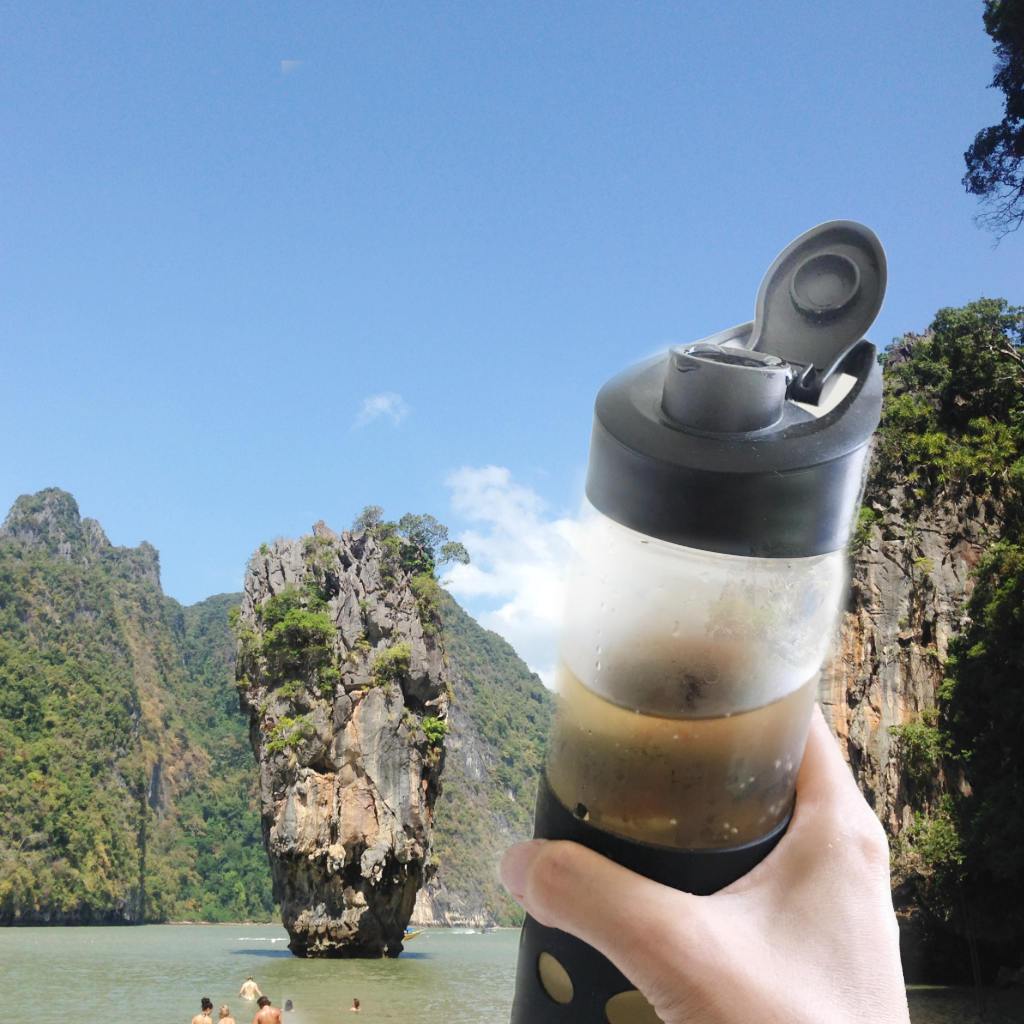 Diane is like many tea drinkers, finding it hard to enjoy their favourite tea to work, or on business trips.
"I love the Chai smell - it is so soothing after a crazy day. Of course I love the taste too."
So yesterday when she was topping up her favourite Chai Masala tea with us, she asked us how to make it easier for her to enjoy her tea anywhere she goes.
If you think travelling with your leaf tea is tricky, here are 3 easy ways!
Keep a tea filter at work - this is super easy and makes it easy for you to enjoy freshly brew tea blends WHEN you want it. The time used and wash up is minimal (same as using a teabag really).
Check out Tongs, Ball and Heart Infusers to brew your tea and keep your productive juice flowing at work!


Brew in advance, pop in thermo flask - yes, thermos is coming back as many are looking for a better way to take care of the environment, AND choose to drink what they like to drink on the road.
Brew the tea completely finished - strain and pop in the tea without any leaves in the thermos.
Same for iced tea - brew finished, strain then put in a flask or your to-go bottle. Nothing beats your favourite tea to keep your cool. 


Extra teapot - it may seem a little "excessive" to have a pot of tea at work, but why not? Coffee drinkers have their nespresso machine and other fancy coffee gizmos, so tea drinker with an extra teapot at work is not snobbish!
Keep something easy to use or wash, like Tea for One Teapot with the coil filter is great for green tea, black tea, herbals and more! 
So your love for leaf tea doesn't need to be bound by geographical boundaries!
Take your leaf tea anywhere you go, savour every sip, because only when you drink your favourite tea, you wear your favourite smile on your face :)Taking tea on a business trip? We have empty self-close tea bags that you can make your tea bags to go!
Let others envy you with your personal brew, anywhere, anytime! 
Check out our tea filter range to make your tea journey easier Collection 2019 Sale 70% Off Title for image
AUSTRALIA'S FINEST LOOSE LEAF TEAS
Explore Australia's largest selection of Premium Teas & All-Natural Organic Herbal Blends.