Celebrate Chinese New Year with Tea
Posted by SALINA - TEAS.COM.AU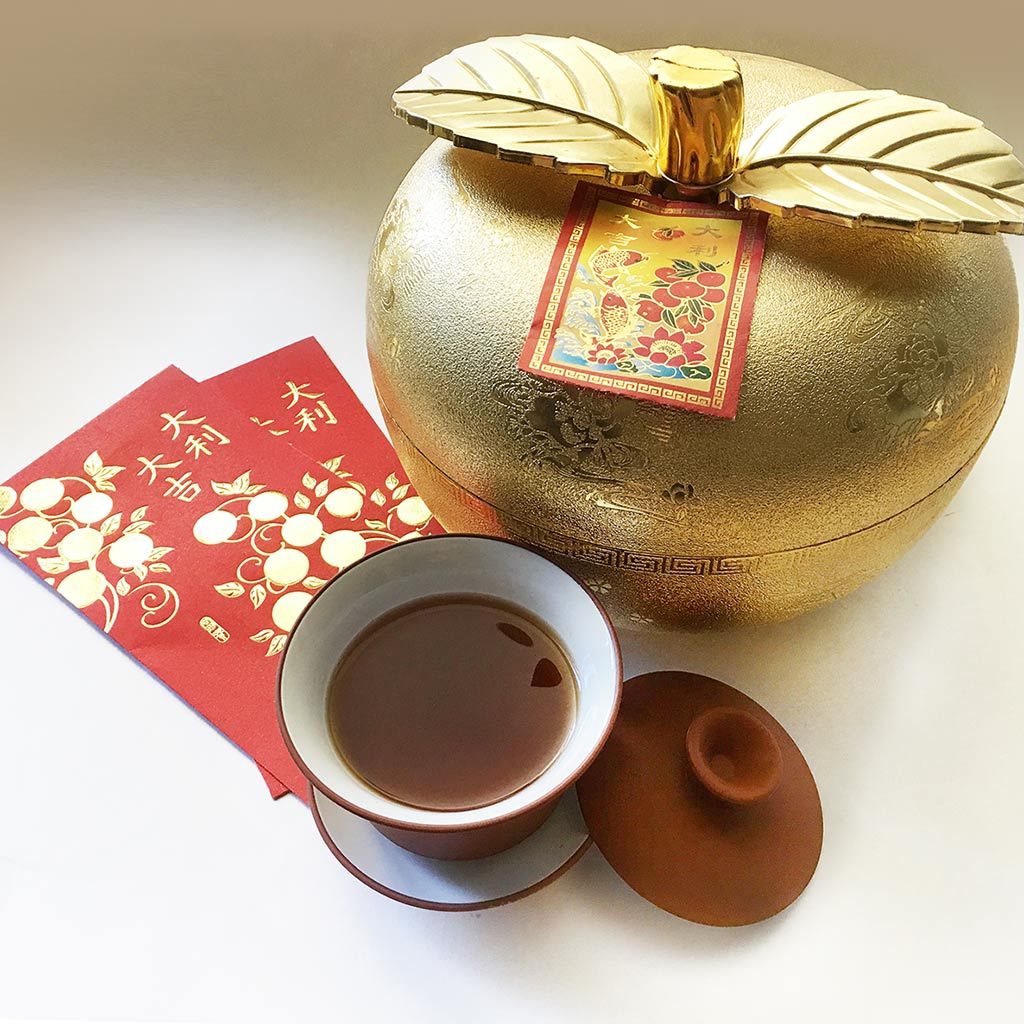 Tea is essential to Chinese new year celebration. In every corner of the world where there are Chinese, you find tea. 
In China and other places that are densely populated with Chinese, you will find green tea, oolong and pu-erh easily.
These 3 teas are popular amongst Chinese. In Chinese new year celebration, these teas are often served to welcome friends and family into homes to celebrate Chinese new year together. 
Other Chinese new year rituals include giving (kids) red pocket money, a big family feast, eating Leen Go (sweet rice cake), putting up red banners with blessings and where permitted, light up red firecrackers.
Tea is a gift of health, and is also used in other traditional Chinese ceremonies such as wedding (giving tea to parents to drink). If you are kung fu movie buffs, you might have also seen kungfu students offering tea to masters to drink when they are first accepted as a student into the master's school.
There isn't a specific tea that Chinese drink for Chinese new year.
From my own experience being a Hong Kong born Chinese, I remember one aunt loves to serve Chinese Red tea (similar taste like our Thinking of You, only stronger), and another uncle serves pu-erh and yet another Jasmine green tea. 
It is what the tea represents - the hospitality and connection of handing a guest a cup of steamy hot tea to connect, and say "thanks for coming". 
A time to catch up, a time to care and share some laughs. Very similar to Christmas family gathering. 
And if you are curious about what animal year is 2023, it is the year of Rabbit. Here is a 2023 prediction snapshot from these guys as well:
🐭
Rat – The year will be kind to you. It is a fairly good year for you.
🐮
Ox – It may appear to be a good harvest for the Ox, but do take some precautions.
🐯
Tiger – You can expect the year to be a very good year for you. Dog year for you will be extremely wonderful! You will prosper this year when involved in projects.
🐰
Rabbit – It is not exactly a good year nor is it a bad year. Be careful in all business ventures.
🐲
Dragon – This is generally not a good year for you. If you must travel, do be careful.
🐍
Snake – It is a great year for the Snake.
🐴
Horse – A great year for the Horse to enjoy themselves.
🐐
Goat – A great year for the Goat!
🐵
Monkey – It is a good time for your hard work as they will all be recognised.
🐔
Rooster – If you need to make good decisions, make it now. Generally, quite a good year.
🐶
Dog – It is your year, so do be careful in whatever you wish to do.
🐷
Pig – It is a year of fulfilment for you. You might do well this year. Collection 2019 Sale 70% Off Title for image
AUSTRALIA'S FINEST LOOSE LEAF TEAS
Explore Australia's largest selection of Premium Teas & All-Natural Organic Herbal Blends.