An illustrated modern reader of The Classic of Tea
Posted by PETER - TEAS.COM.AU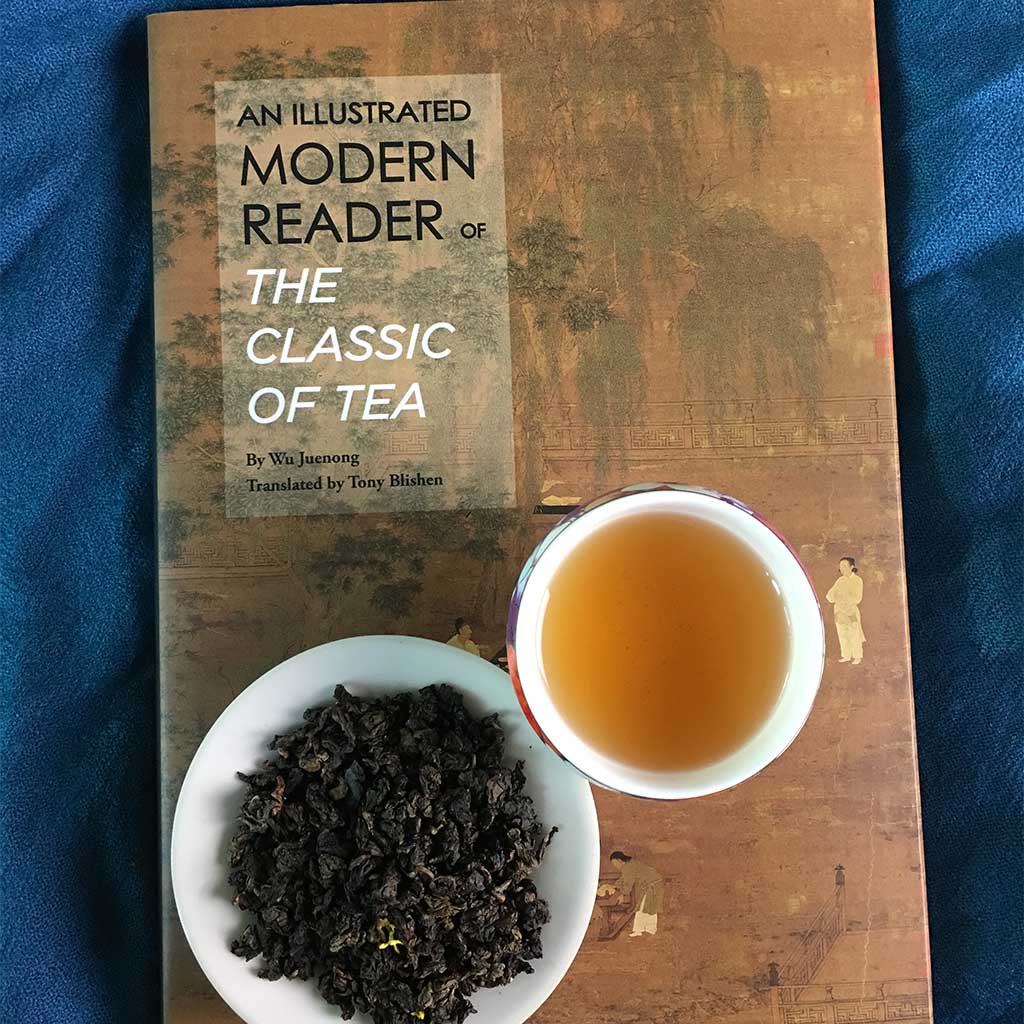 An illustrated modern reader of The Classic of Tea
- by Wu Juenong and translated by Tony Blishen
The classic of Tea was written in the eighth century by China's Tang Dynasty (618 – 907) author Lu Yu. 
It was the first complete and comprehensive book of its kind dealing with all things tea. And as such, Lu Yu has ever since been regarded by Chinese as the god of tea.
In this updated version, An Illustrated Modern Reader of The Classic of Tea, Wu Juenong has bridged the time gap of approximately one thousand years of history with his commentary.

While I feel that Wu's commentary can stand on its own merits, by having Lu Yu's classic conjoined, it allows a reader like myself to comprehend what was, what is and what has changed. Valuable insights for somebody like myself as a tea merchant.

It is of great appreciation that Tony Blishen has kept the translation into English as plain everyday language, with only the essential technical terms kept.

This makes this book easy for those wishing to learn more about tea easy to get into. And I would recommend it for those wishing to start somewhere, to start here!

And what is not said in words, it is said in pictures. With lots of illustrations to reference from. 

12 WEEKS TO CHRISTMAS -

 


YOUR TEA LIFESTYLE CHALLENGE 
For 12 weeks, we will review 1 book per week - the book reviewed is also the one we give away.


To enter to win the "book of the week":
2) add "
TEA LIFESTYLE CHALLENGE 6" anywhere in your email to share the review.


One friend emailed = one chance to win.
The more friends emailed, the more chances to win.
Enter as many "book of the week" draws as you like by sharing the review as mentioned above.


Each draw is open to enter for 1 week from the review post date - from midnight 12 Nov to midnight 18 Nov 2018, Sydney (Australia time)


Have fun and read for your pleasure and leisure, with a delightful cup of tea! Collection 2019 Sale 70% Off Title for image
AUSTRALIA'S FINEST LOOSE LEAF TEAS
Explore Australia's largest selection of Premium Teas & All-Natural Organic Herbal Blends.