7 Healthier Homemade Iced Teas
Posted by SALINA - TEAS.COM.AU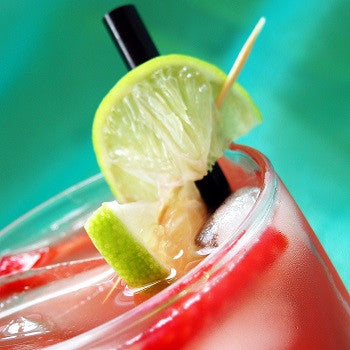 Commercial iced tea may be easy to grab in the nearest convenience store but most of the time it is packed with sugar (even sometimes on a very bad level — check here to read "Iced not so nice: some bottled tea drinks found to be sweeter than Coke").
So wouldn't it be lovely to escape usual sweetened green tea, sweetened black milk tea and make your own tea to your liking?
This will not just doesn't help control your daily sugar intake, it will also save you, money!
Before anything else, you might want to watch this video on How to Make Easy Iced Tea the best way.
Make easy iced teas to make at home, keep in your chillers and bring anytime you want.
Here are the 7 iced tea recipes:
This is a wonderful rich flavored tea. Add cinnamon and use coconut milk for a much more Asian taste.
---
This is a very refreshing drink for the summer.  Add fruits to sweeten or make into a punch.
---
You can make your own iced lemon tea and make it better with freshly brewed teas.  You can also control the sugar content of this drink.
---
This is a common one in stores.  Now make it in your home and make big batches for weekly consumption to save money. Warning: very delicious.
---
This is an iced tea that compliments summer and even if it isn't summertime, it reminds of the season of sun and fun.
---
Little Red Ridinghood
Ah. This exciting drink. Only two ingredients. Only two steps. Go make it now!
---
This is a slushy full of anti-oxidants, that is also great if made iced or in a bottle you bring all day and just allow to melt.
So there you have it, 7 Healthier Homemade Iced Teas that you can enjoy with your friends and family anytime and anywhere.
---
If you want more tea recipes, click here.
Check Teas.com.au for more great quality loose leaf tea to make your healthier homemade iced tea. Collection 2019 Sale 70% Off Title for image
AUSTRALIA'S FINEST LOOSE LEAF TEAS
Explore Australia's largest selection of Premium Teas & All-Natural Organic Herbal Blends.