Lapa Palace in Lisbon serves up tea and history
Posted by LORNA - TEAS.COM.AU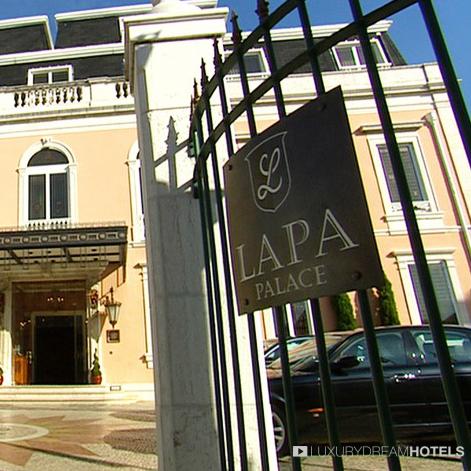 Think teatime is purely a British custom? Think again. The taking of afternoon tea was actually introduced to Europe by the Portuguese and Portugal is the only country in Europe to grow and produce loose-leaf tea.
In honor of this tradition, Lisbon's only city resort hotel, the Lapa Palace, has introduced a new afternoon tea service in the Rio Tejo Bar. A selection of more than 40 of the finest and rarest tea varieties in the world will be on the menu at the Lapa Palace. The selection will include the famous Oolong, Pai Mu Tan white tea from China and a rare Gyokuro Japanese green tea, which in the past was reserved for the exclusive use of the Emperor.
The Portuguese first brought tea from China to Europe in the 16th century. The British custom of afternoon tea is reputed to have started with Anna, the 7th Duchess of Bedford, in the early 1840s, but this was actually 200 years after the first loose leaf tea was brought from China to Lisbon by Portuguese explorers.
It was Catherine of Braganza, daughter of Don Joao IV, King of Portugal, and wife of Charles II of the English House of Stuart, who first introduced tea to the British in 1662.
At the time, tea was a luxury good as it was highly taxed, expensive and rare. Catherine brought a chest full of tea leaves to Charles II as a wedding gift, in addition to the city of Bombay and the island of Ceylon (now Sri Lanka), which gave the British their first foothold in India. This was considered a real fortune at the time.
It was Catherine of Braganza who made tea the official English court beverage in the 1660s.
Portugal is at present the only European country that produces tea. There are tea plantations on the sub-tropical islands of the Azores. The Portuguese name for tea is "cha", which comes from the Mandarin "Chai," indicating the tree of the tea (camellia sinensis). The English word "tea" is derived from an Indian dialect indicating the same plant and was adopted only after the English established their colony in India.
Want to try some luxurious tea?
Take a look at Oolong
(Travelnews Jan04)
 Photo credit: http://www.luxurydreamhotels.com Collection 2019 Sale 70% Off Title for image
AUSTRALIA'S FINEST LOOSE LEAF TEAS
Explore Australia's largest selection of Premium Teas & All-Natural Organic Herbal Blends.