What are Buddha Tears
Posted by TEAS AU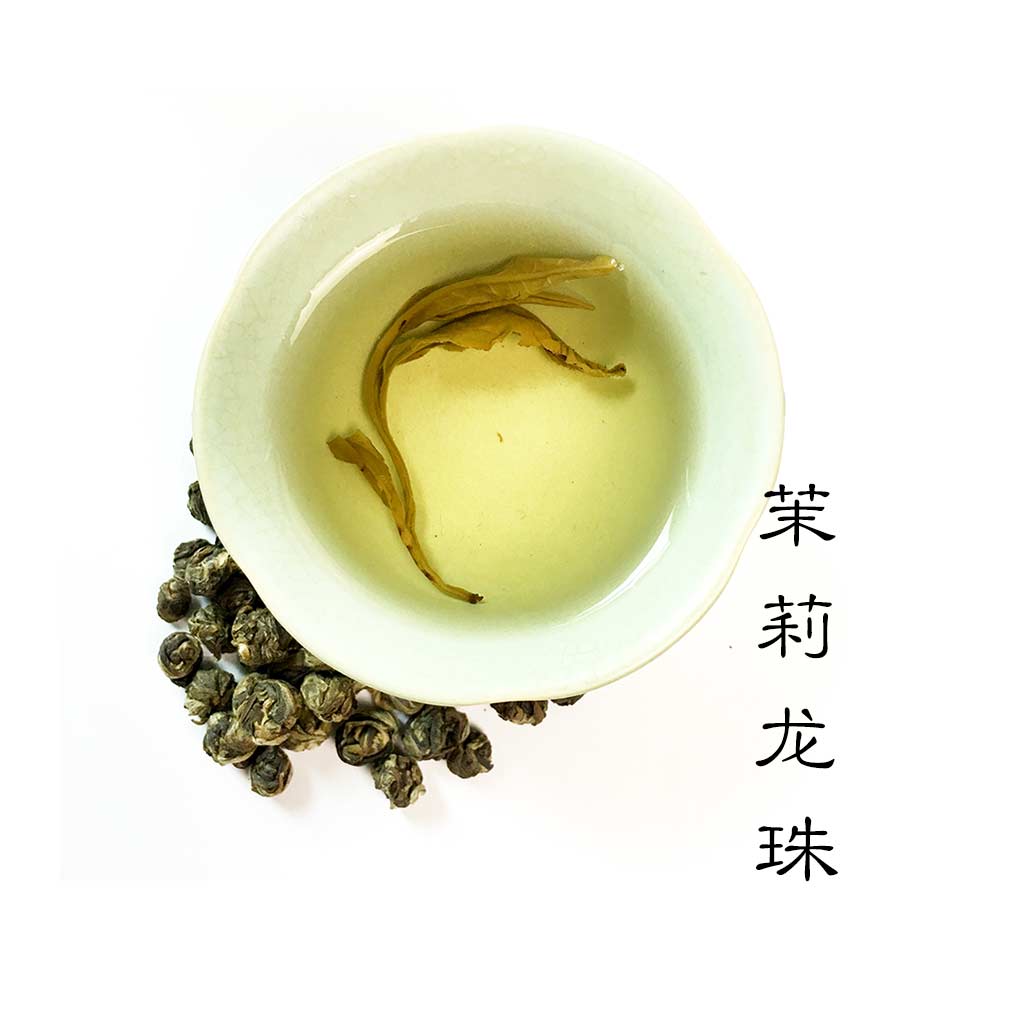 Buddha Tears or Jasmine Dragon Pearls (Downy Pearls) are one of the most  popular premium varieties of Tea.
Authentic Jasmine Dragon Pearls are made with White tea (Silver Needle / Yin Zhen) – the kind of tender tea leaves and buds that makes a delicious light cup of tea with an enchanting floral fragrance.
Buying tips for Jasmine Dragon Pearls / Buddha Tears Tea:
White tea is reputed to have more antioxidants than green tea. White tea has gone through the most natural (pick and dry) process in terms of tea processing and requires more generous brewing time (Pai Mu Tan 2-3 minutes, Silver needles 5 minutes).
Almost all white tea comes from China, except some new varieties from India in the recent years.
From the tasting perspective, Yin Zhen is lightest in taste, then Pai Mu Tan, then Sow Mee. 
Jasmine Dragon Pearls sits between Yin Zhen and Pai Mu Tan in terms of strength. The taste is a little more robust with the support of the Jasmine flavour. 
There are some overpriced green tea versions of Jasmine Dragon Pearls in the market. Remember green tea Jasmine Dragon Pearls are merely a cheaper imitation of the White tea version. Authentic Jasmine Dragon Pearls are from FuJian, China and it is a White tea.
Better grades of Jasmine Dragon Pearls should be made of young buds instead of leaves, and the fragrance and the taste should be pleasantly floral, not overwhelming, artificial or bland.
The amount of jasmine flowers visible in the tea mix is irrelevant to the quality of  the tea. They are added merely for looks. The true jasmine taste is in the tea leaves.
The Chinese name of this tea is directly translated as Jasmine Dragon Pearls. Buddha Tears is more of a fancy name.
Find out more about White Tea in this article. Collection 2019 Sale 70% Off Title for image
AUSTRALIA'S FINEST LOOSE LEAF TEAS
Explore Australia's largest selection of Premium Teas & All-Natural Organic Herbal Blends.