Peppermint Meringue
Posted by SALINA - TEAS.COM.AU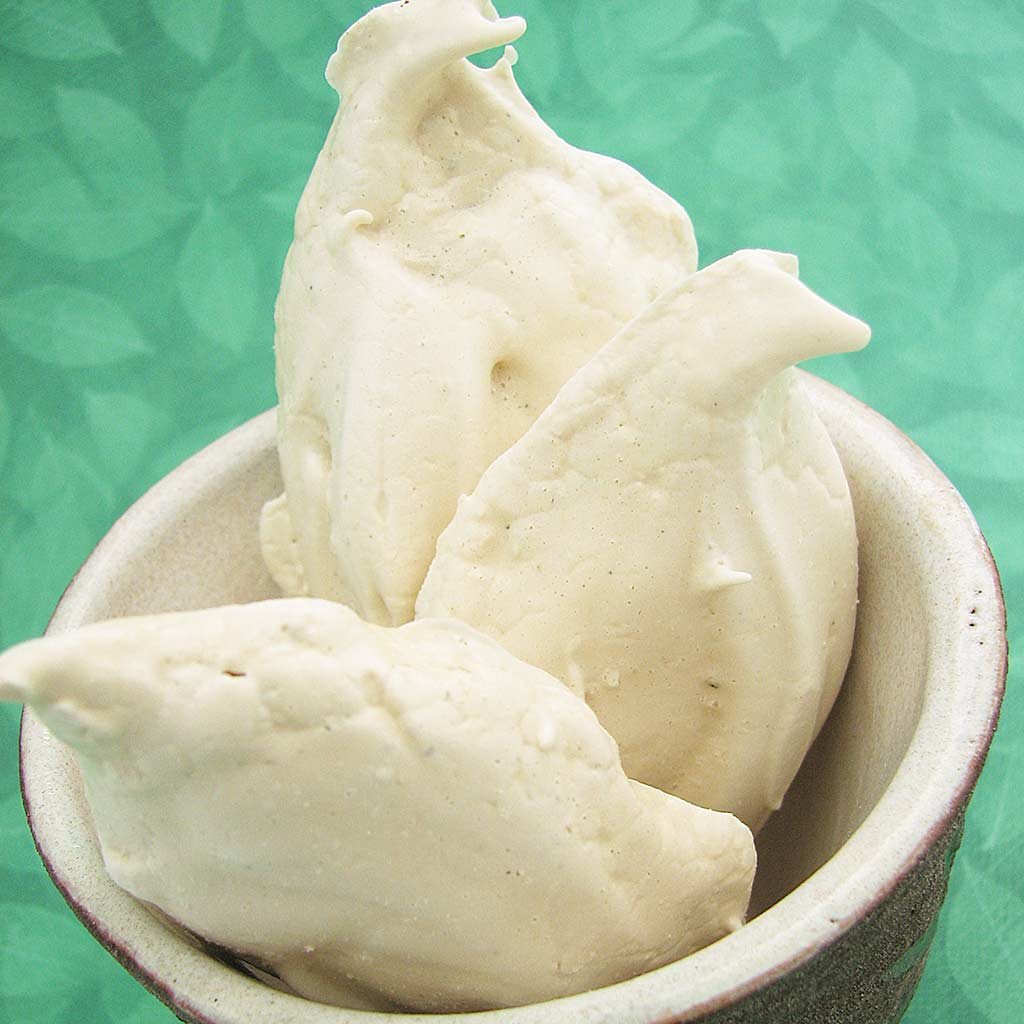 Peppermint gives this classic sugary number a new life. Totally easy to make. Goes well with a cup of green tea or icecream.



Make 12x 10cm rings

4 egg whites
1 cup sugar
1 tsp peppermint

 

Directions

Preheat oven to 110ºC and place the rack in the center of your oven.
In the bowl of your electric mixer, with the whisk attachment, beat the egg whites and sugar on until the meringue holds very stiff peaks.
With dry fingers, rub a little bit of the dry peppermint leaves between your thumb and index finger until it becomes fine powder and drop it into the meringue mixture. Repeat the same process till all the peppermint leaves are added.
Turn on the electric mixer again and whisk lightly so the peppermint is lightly combined with the meringue mixture.
Lined baking tray with baking paper. Use a clean tablespoon, spoon the mixture onto tray, creating rings around 10cm diameter.
Place in oven and bake for about 45 minutes. The meringues are done when they are pale in color and fairly crisp. Turn off the oven, open the door a crack, and leave the meringues in the oven to finish drying for an hour before transferring them into a clean dry airtight tin or jar.

Peppermint Tea can be ordered at Teas.com.au, visit our website now!

Suggestions:
Why not try making the meringue a different shape – perhaps a leaf shape like photo shown?
Add some cocoa powder or chocolate hail in the meringue mixture to make choc-mint meringue!
You can make rings like photo shown and scoop in icecream and drizzle berry source on top. Very sweet, very naughty!

Wonder what to do with remaining egg yolks? Why not try making some lavender icecream? Collection 2019 Sale 70% Off Title for image
AUSTRALIA'S FINEST LOOSE LEAF TEAS
Explore Australia's largest selection of Premium Teas & All-Natural Organic Herbal Blends.