5 Reasons to Drink Rooibos Tea and Feel Good All Over
Posted by BEV A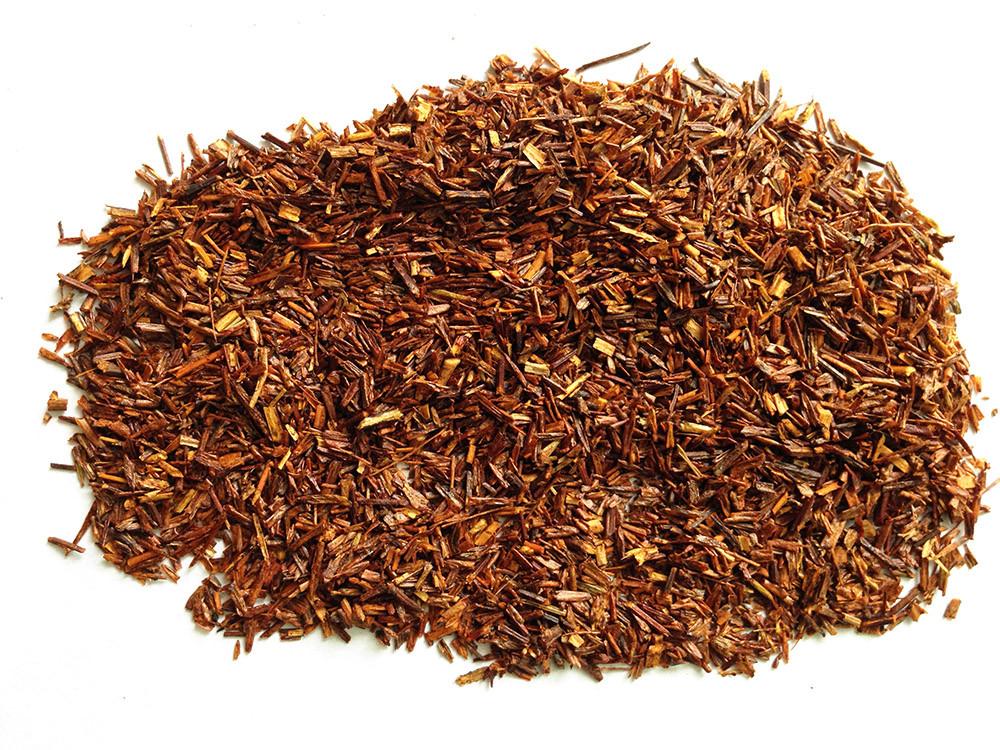 With all the attention in the news lately on the many astounding health benefits of tea, many people are trying rooibos (also known as African red tea) for the first time.
This delicious African tea is quickly making a name for itself among those "in the know" on matters of health, because of its high antioxidant content, plethora of natural minerals, and amazing medicinal properties. If you want to experience better health without spending a fortune on supplements, you've GOT to drink rooibos tea!
Technically, Rooibos tea is not really a tea at all, but rather an herbal infusion from a small, leafy plant that grows only in South Africa. The name Rooibos means "red bush." The leaves of the plant aren't red prior to harvesting. When they're still growing, the leaves are green, and only become red when fermented. The resulting tea is a bright, vivid red in color.
South Africans have been consuming Rooibos for medicinal purposes for a long time, but it began to be cultivated specifically for tea after being discovered in 1904 by a Russian visitor to the region. The tea proved so popular with people outside of Africa that it soon came to be marketed widely across the world, a trend which continues today. The tea is brewed just like regular tea, and can be taken with cream and sugar, but is usually served plain. Rooibos is excellent served hot or iced.
Rooibos tea contains no caffeine and is low in tannin. Carefully controlled scientific studies have confirmed a huge variety of health benefits in rooibos tea. The top five reasons YOU should be drinking it are:
1. It Eases irritability, headaches, nervous tension and insomnia by soothing the nervous system.
2. It Relieves stomach cramps in adults and colic in infants
3. It treats hay fever, asthma and eczema
4. It slows the aging process of skin
5. It improves the function of the immune system
ABOUT THE AUTHOR: Stephanie Varney is a professional freelance writer who specializes in health, history, genealogy, and political topics. She has a Master's degree in Political Science and is a former college professor. She's currently working on becoming a certified genealogist. In her spare time, she travels, learns languages, reads books on history, and creates small businesses online.

Writer: Stephanie Varney
Source: ezinearticles.com Collection 2019 Sale 70% Off Title for image
AUSTRALIA'S FINEST LOOSE LEAF TEAS
Explore Australia's largest selection of Premium Teas & All-Natural Organic Herbal Blends.