Drink These Instead of Black Tea: Rooibos & Honeybush
Posted by SALINA - TEAS.COM.AU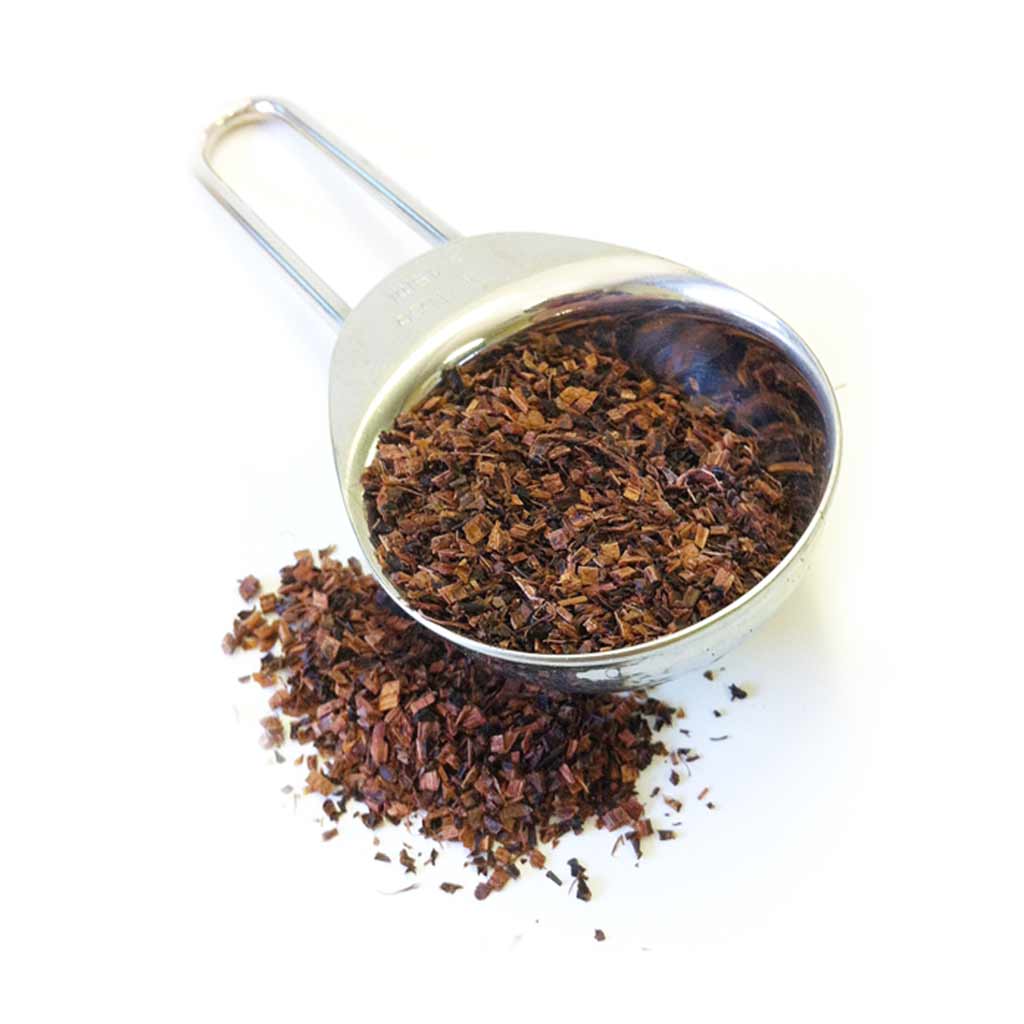 You know how it is: morning your body is up but your brain needs a jump start. You know caffeine is not the way to go, but you are used to the black tea with milk and sugar ritual. If you want to drink more healthily in your everyday life, you might have heard of Rooibos and Honeybush.
No, green tea doesn't do it for you. If you want to drink more healthily in your everyday life, you might have heard of Rooibos and Honeybush.
You are itching for your black tea ritual...resist to reach out for black tea...
If I am describing you, time for you to check out Rooibos and Honeybush.
Rooibos (pronouced as "Roy-bos") in Afrikaans means for 'red bush'. It has a stronger flavour compared to Honeybush.
Rooibos looks like brown pine needles; together with Honeybush, are great two South Africian herbal alternatives to drinking black tea.
Both have a similar taste to black tea, and you can drink it black, with milk and/or sugar. And yes, both are caffeine free.
Rooibos and Honeybush have similar nutrients – zinc, copper, calcium, just to name a few. Their purported properties are fairly similar too:
anti-inflammatory and anti-allergic properties
relief of hay fever, asthma and allergies
relief of insomnia and nervous tension
relief of constipation, stomach cramps and colic in infant
easing skin conditions including acne, eczema and nappy/diaper rash
Also, it has a low content of tannins, so it doesn't make a highly astringent tea, which can be a problem with some grades of black or green tea or when an ordinary tea is steeped too long.
And yes, they are both caffeine-free!
When buying Rooibos Tea and Honeybush Tea, consider them as a healthier ritual to take care of your body, especially if this is your cup of liquid you put into your body first thing in the morning. 
Some love adding chai spices to Rooibos and Honeybush to energise their sense a bit more. 
On the other hand, some love these two herbal teas for winding down at night. In that case, a vanilla flavoured version, or one mixed with soothing chamomile or rose may be more ideal.
Take a look at our Rooibos and Honeybush single herbs and mixes now, and start a healthier everyday ritual for yourself. Collection 2019 Sale 70% Off Title for image
AUSTRALIA'S FINEST LOOSE LEAF TEAS
Explore Australia's largest selection of Premium Teas & All-Natural Organic Herbal Blends.