Relaxing Tea and Herbals
Posted by BEV A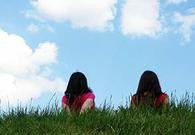 Looking for relaxing tea? There are many options besides the usual chamomile. Whether you are a traditionalist in your approach to tea or somewhat esoteric, you can find a tea to chill out with.
Before we start with suggestions on relaxing tea, we need to first establish that some people are sensitive to caffeine, and some don't.
Some tell us "I can't drink any tea after 3pm or I can't sleep" while others say, "I love a good cup of green tea before bed".
So stay away from anything with conventional tea if caffeine causes sleeplessness.
Here are a few popular relaxing herbs
This is by far the most requested herbal relaxant. It is recommended by herbalists for people of all ages for relaxing, soothing, calming down the busy mind and body.
Try these Chamomile herbal blends: Inner Peace (herbal), Rejoice (green tea blend)
this fragrant herb can relax the body, relieve coughing and improve oral hygiene.
Try these Lavender blends: Snooze (herbal), Lilac (black tea blend)
: (red bush tea from South Africa)
ideal for people of all ages, is drunk as a caffeine-free alternative to tea that may help to relieve insomnia, colic, headaches and skin allergy.
In Asia, women drink rose infusion to combat the common cold (as it is rich in Vitamin C) and to tone their skin. It's also great for alternative to chamomile for relaxing.
Try these Rose blends: Relax (herbal), Rose Oolong (Wulong blend)
If caffeine is not a problem, then there are plenty of choices when it comes to relaxing tea. Oolong is our favourite as it has a lovely soothing fragrance and the "magical" power of making your tummy feeling lots happier after meal. A nice cup of Golden Danchong (photo below) is a great tea to relax with, for example, and to go with a good book just before bed. Collection 2019 Sale 70% Off Title for image
AUSTRALIA'S FINEST LOOSE LEAF TEAS
Explore Australia's largest selection of Premium Teas & All-Natural Organic Herbal Blends.