Best Teas That Embrace You During Winter
Posted by DARENN BAAT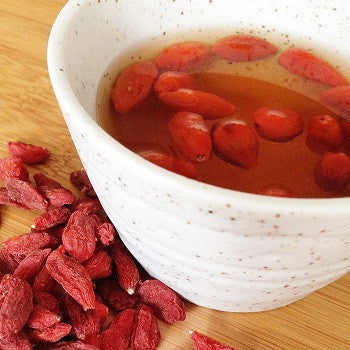 While bright, white snow may blanket the ground in some parts of the world during winter, the season is primarily a dark and mysterious time of short days and long nights.
Warming teas which nourish the soul can help to prevent the melancholy which often occurs during winter months.
Nourish Your Spirit with Tea
Vibe (tea sold exclusively by Teas.com.au)
During the winter, we need restful, soulful, rich teas which support reflection.
In the natural world, which includes us humans, it is a time of focusing our energy inward and getting to know our deepest desires.
Vibe, Spicy Green or organic blends support clarity.
Licorice, jasmine, and similar dark colored teas that contain cocoa nibs support reflection.
Pu-erh Tea Supports Wellness when Heavy Winter Foods Are Eaten
Winter is a time of restoration.
Complex teas work with nature to provide clarity and nourish the restorative processes of winter.
Pu-erh tea has been used in China for centuries as an aid for digestion, and to warm the body.  It helps to detoxify the body after eating heavy, meaty meals.
Wolfberry (one of the most nutritious fruits in the world)
Stay Well During Cold and Flu Season
Winter is the season when colds, and flu are the most likely to occur.
Teas which contain natural antioxidants and other healing compounds help to keep us well.  Exotic teas that contain super fruits enhance immune health.  Drink blends which contain acai, wolfberry, or goji.
Drink Spicy Teas for a Taste of Home
Traditional warm and spicy teas enhance respiratory wellness and keep us centered during busy winter holidays.
Teas which contain ginger, cinnamon, or vanilla are luscious, healing, and warming.
They remind us of home and family, as they contain compounds which support respiratory wellness, while tasting fabulous.
Drink hot teas during winter months so that they can help to keep respiratory passages open and remove any chills.
Berries N Cream tea is a delicious choice for children. Ginger Kiss tea is an excellent tea to enjoy during the cooler winter months.  It is extra outstanding for expectant mothers, especially during early pregnancy.
Add Light to Dark Winter Days and Nights
Festive teas and bouquet teas bring brightness and beauty to the short winter days.
Enjoy bright red and orange colored teas to add a burst of color to this season of black, grey, and
white.
As a special treat, savor a bouquet tea after you enjoy the visually stunning opening of the blooming flower to remind yourself that spring always reappears.
---
Related article: Collection 2019 Sale 70% Off Title for image
AUSTRALIA'S FINEST LOOSE LEAF TEAS
Explore Australia's largest selection of Premium Teas & All-Natural Organic Herbal Blends.