Best Tea to Drink in Autumn
Posted by GUEST BLOGGER .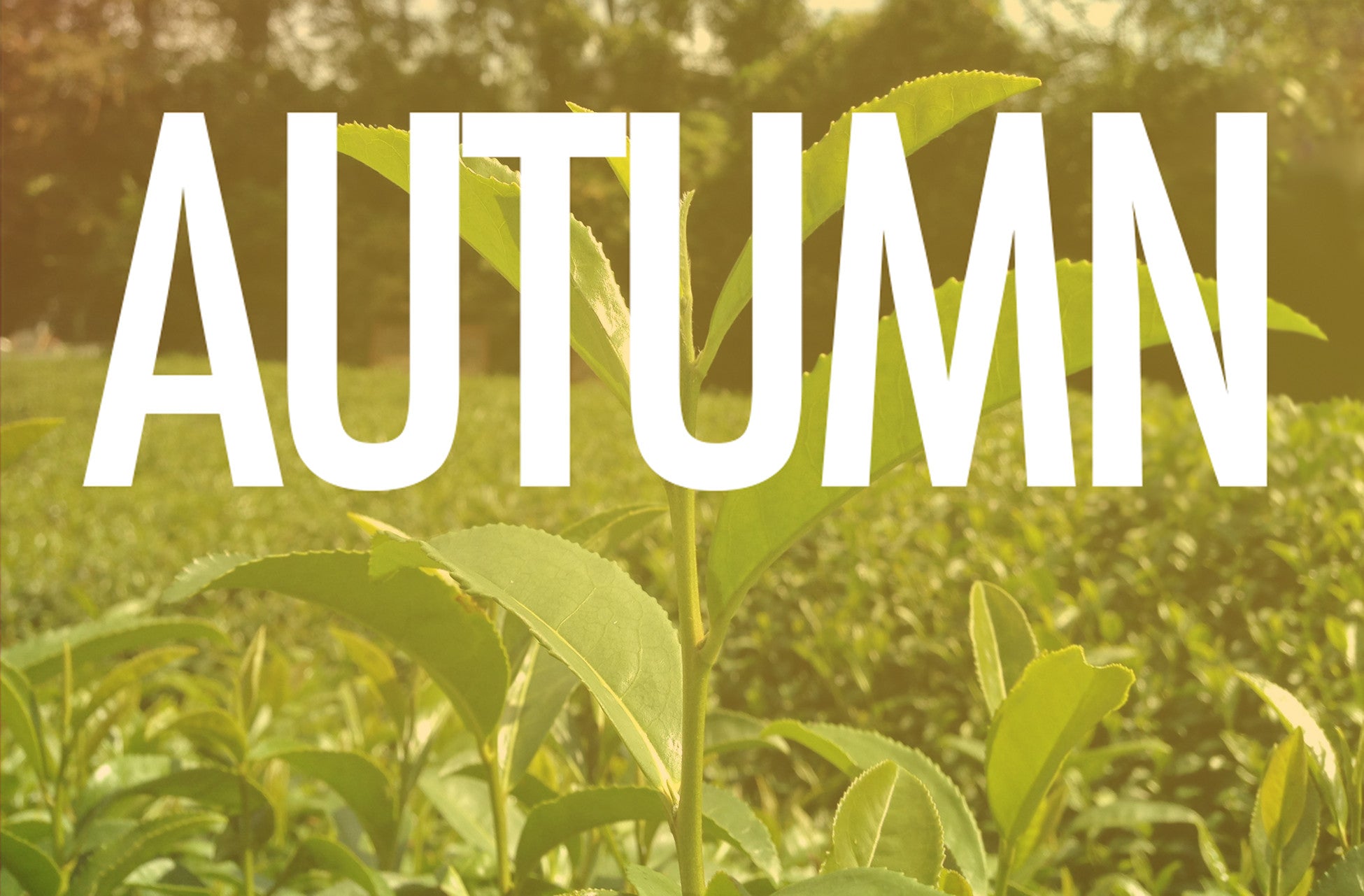 Autumn: spices, harvest, bright then subtle colors, cooler temperatures, transition.
Drink warming teas which reflect the colors of the season, and help your body prepare for the darker winter months.
Prepare for Winter Wellness with Tea
Fall is the time to strengthen your immune system and prepare your respiratory tract to fight off winter illnesses. Tasty teas support wellness and provide needed hydration during autumn days and nights.
Enjoy Colorful Teas at Autumn Holiday Celebrations
Colorful teas which reflect the beauty of the season are a delight at this time of year. Chrysanthemum, orange, Hibiscus, and other brightly colored teas are delightful to share with friends at autumn celebrations.
Calendula is a beautiful flower tea which helps to prepare your body for winter.
Start and End Autumn Days with Hearty Teas
Start your day with a hearty black tea and end it with a fruity and spicy blend. These teas warm the body and soul.
Doesn't lingering over a cup of a hearty English or Irish Breakfast tea sound like a terrific way to greet a cool autumn morning?
Try sipping spicy chai on a chilly fall evening. Organic teas and caffeine free chai blends are delicious.
Load up on Vitamins and Strengthen your immune System
Berry Fairy is a fruity tea which contains elderberries. Elderberries are outstanding for respiratory and immune system support.
Turkish Apple tea help you celebrate the harvest and provide vitamin C which enhances the function of your immune system.
Both are excellent teas for adults and children
Prepare your Mind, Body, and Spirit as the Season Changes
Autumn is a transitional time of the year.  It is important to support your body's innate structure and power.  Ayurvedic blends help to optimize your mind, body, and spirit.
Choose a tea which supports your main dosha.  Your dosha is your basic mind/body type.
You may have a single primary dosha or possess a combination of two or three doshas.  We all have some degree of the three doshas which are called, vata, pitta, and kapha.
Vata is subject to disturbance when the seasons change.  Restlessness, irritability and feelings of being ungrounded may arise if vata becomes imbalanced.
Teas which balance vata are soothing on cool windy, dry days.  Chamomile is a soothing tea which is an excellent choice for pregnant women and children who need soothing during this season of change. It enhances restfulness and settles tummies.
Enjoy the Rich, Complex Flavours Autumn
Autumn begins with fiery brilliance and then fades to subtle beauty as winter edges closer.  It is a season of great change.  What is tired is freed up for rest and future growth.
It is a time when roots flourish in the natural world.  Deep cleansing, rooty teas help to strengthen and nourish our bodies, minds, and spirits.
While it in many ways, autumn represents the harvest and end of a cycle, it is also preparation for the future.
New adventures, untried tastes, and a deeper connection with the earth is possible during this rich season of transition.
Enjoy a type of tea which you have not indulged in before as you reflect on what this transitional season means for you. Collection 2019 Sale 70% Off Title for image
AUSTRALIA'S FINEST LOOSE LEAF TEAS
Explore Australia's largest selection of Premium Teas & All-Natural Organic Herbal Blends.